RESA Power's suite of electrical contractor support services and products provides our customers with the assistance they need for new and existing electrical system solutions. On new construction projects, RESA Power will provide the foundation to ensure the project starts on the right foot and assist in ensuring it is completed on time and under budget.
With existing projects, RESA Power offers ongoing electrical maintenance service testing and system solutions to sustain the longevity of existing infrastructure. In either situation – new, old or hybrid solutions – the professionals at RESA Power are equipped with the knowledge and expertise to help electrical contractors deliver a high-quality electrical output safely and efficiently. Working with electrical contractors RESA Power takes on the responsibility of having the vision and vital strategy for both new construction sites and existing infrastructure.
TYPES OF ELECTRICAL CONTRACTORS AND RESA POWER SERVICES
Electrical contractors work with a variety of equipment, including motors, generators, switchgear, and control systems. Our contractors must also be able to troubleshoot complex problems and have a thorough understanding of industrial equipment. RESA Power contributes to the success of your existing or new construction projects with our exceptional electrical engineering support services.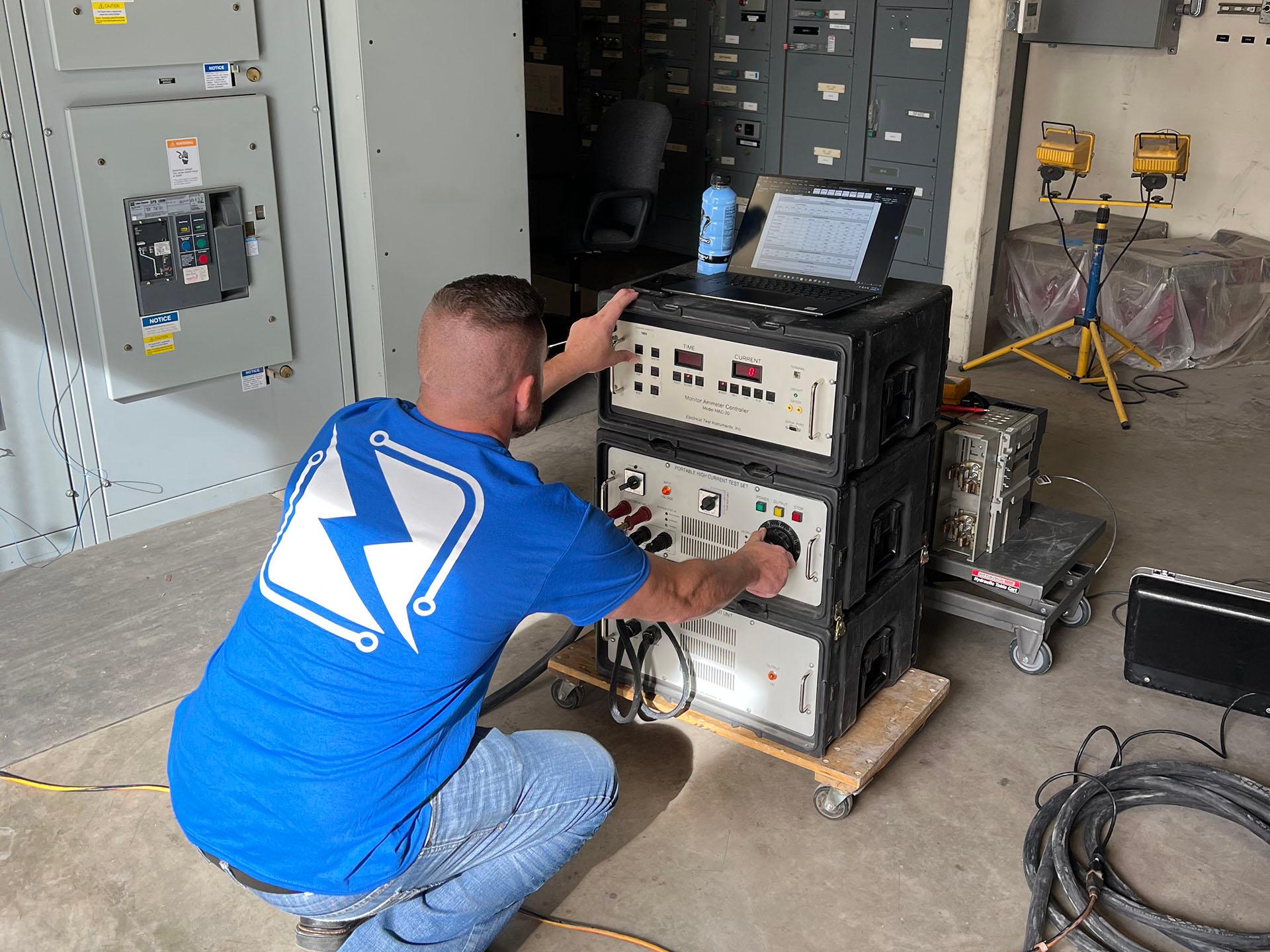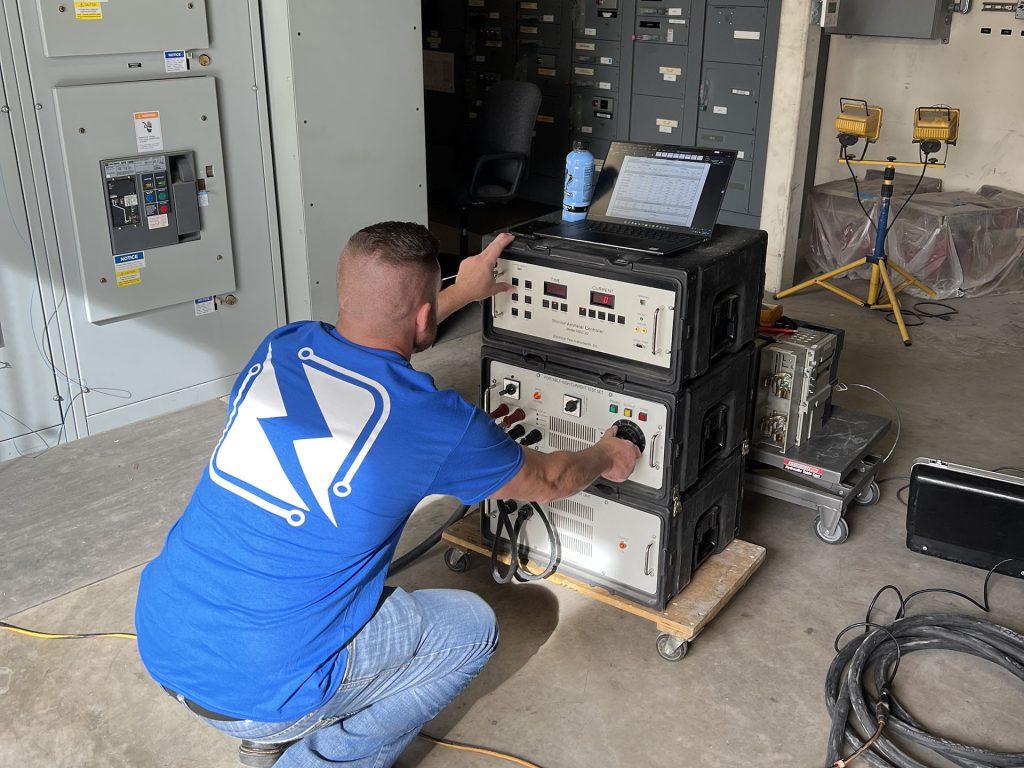 Indoor Electrical Contractors
Responsible for the installation and maintenance of electrical systems in commercial and industrial buildings, RESA Power's indoor electrical contractors work with a variety of electrical equipment, including wiring, outlets, switches, and fixtures. In addition to installing new systems, they also repair and replace damaged or outdated equipment.
One of the most important aspects of commercial electrical companies is to ensure that all electrical systems are up to code and compliant with safety regulations, such as OSHA. This includes regular testing and inspection of equipment as well as keeping accurate records. RESA Power's trained technicians conduct a variety of testing services to ensure ongoing compliance and effectiveness of electrical systems.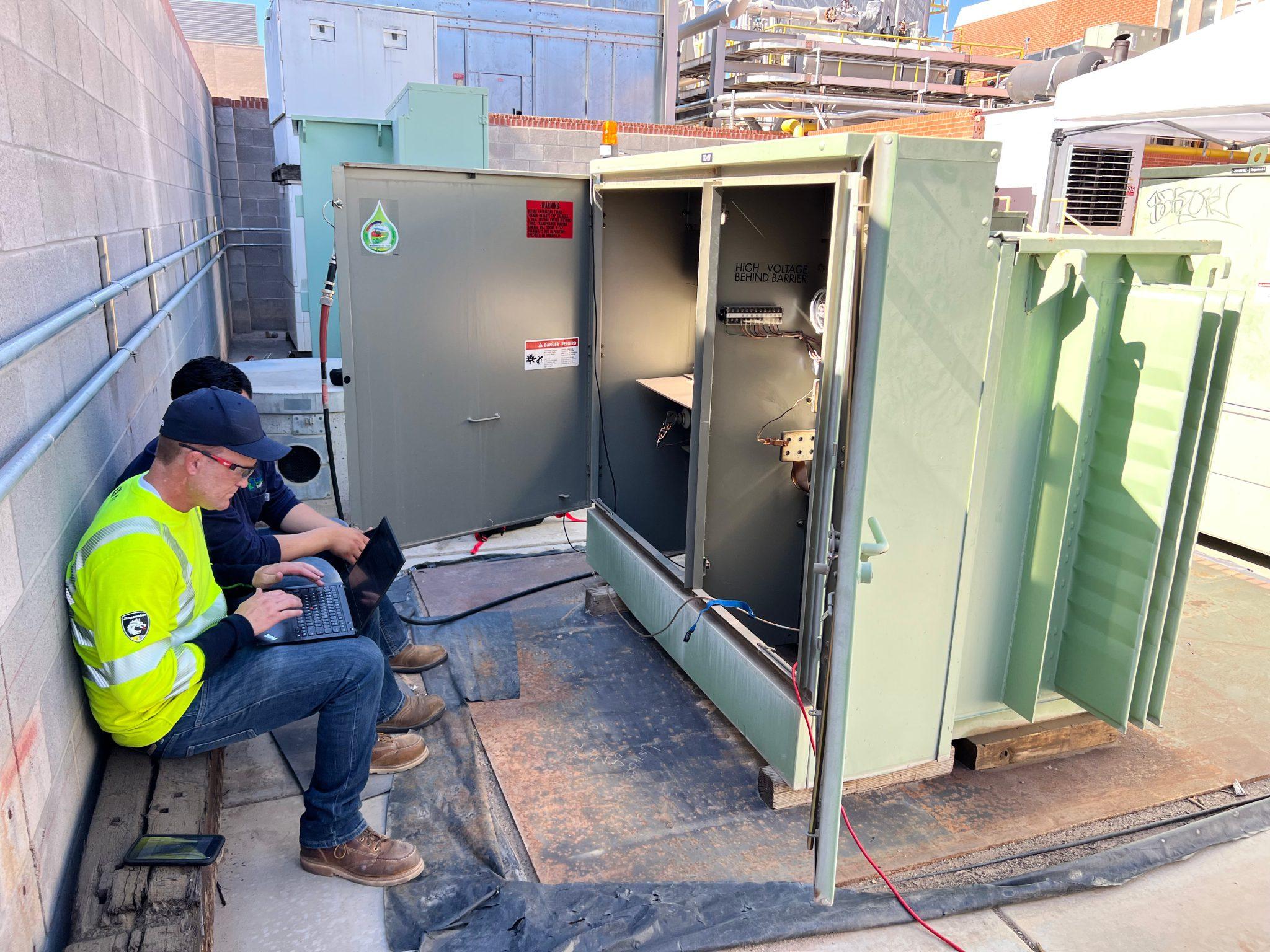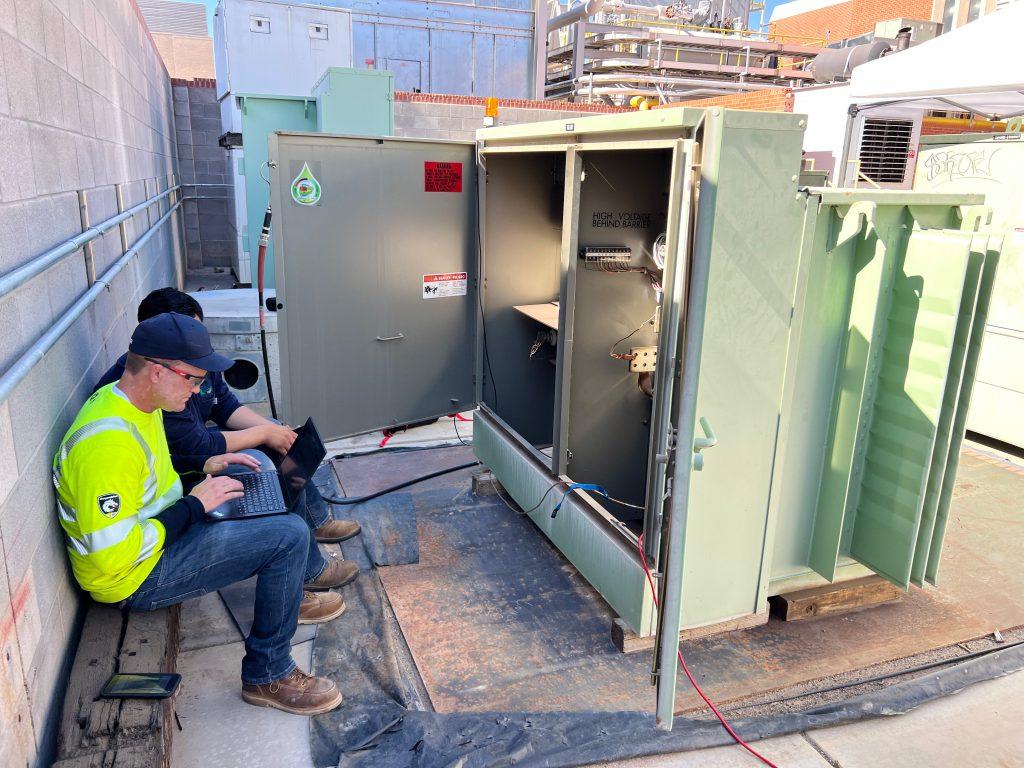 Outdoor Electrical Contractors
From streetlights and traffic signals to the wiring for outdoor speakers and security cameras, outdoor electrical systems have to withstand a variety of harsh weather conditions. It's imperative that outdoor electrical systems are installed correctly and maintained on a regular basis by commercial electrical companies specializing in outdoor electrical work.
RESA Power's certified electrical technicians can do the heavy lifting of designing, installing, and maintaining outdoor electrical systems that are critical to a company's daily operations.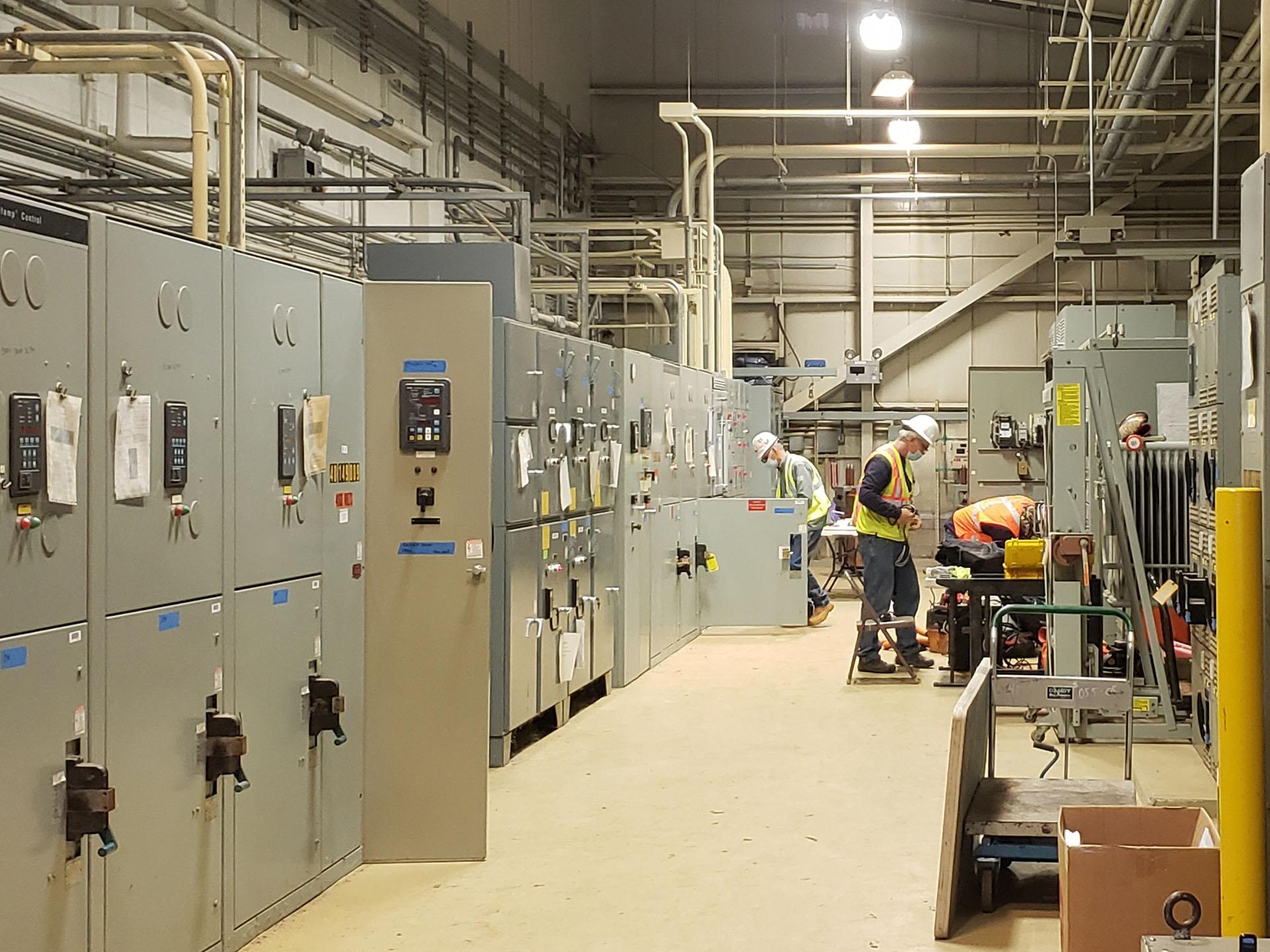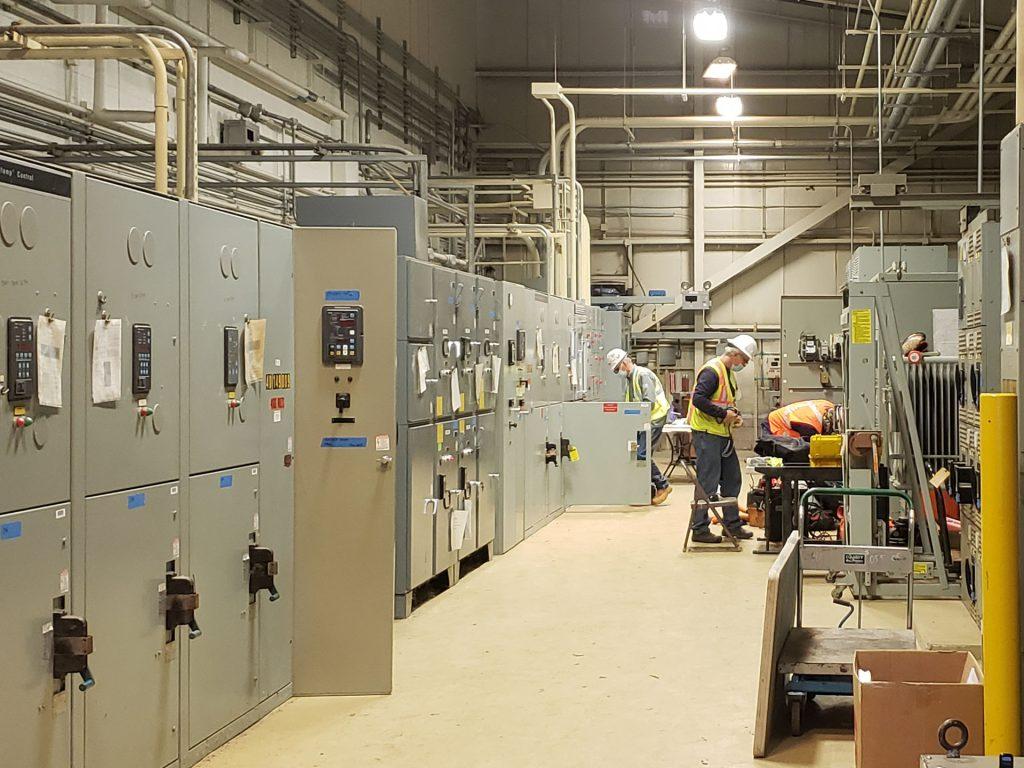 Integrated Building Systems (IBS) Electrical Contractors
Combining the installation and maintenance of a power distribution design is the main task of an Integrated Building Systems (IBS) electrical contractor. Marrying the skills of indoor and outdoor electrical contracts for both commercial and industrial construction projects, IBS electrical contractors also handle repairs and upgrades to existing electrical systems.
Contact RESA Power today and we can assist with energy-saving technology for your current or new electrical power system design.
BUILD RELIABLE AND SAFE ELECTRICAL SYSTEMS WITH RESA POWER
Electrical systems are a critical part of every building project, and the electrical contractors at RESA Power play an essential role in ensuring that these systems are accurately installed. RESA Power's electrical contractors work closely with other tradespeople to ensure that the power distribution design is installed properly and meets all local building code requirements and related safety guidelines.
The important role in ensuring that the electrical system is safe to use lies on the shoulders of RESA Power's electrical contractors. They regularly test and inspect electrical systems to identify potential hazards and ensure optimal operation. RESA Power's electrical contractor support services are backed by our team of NETA-certified technicians which means you get safety-first, reliable, and powerful solutions from every RESA Power electrical contractor.
INNOVATIVE ELECTRICAL CONTRACTOR SUPPORT SERVICES BY RESA POWER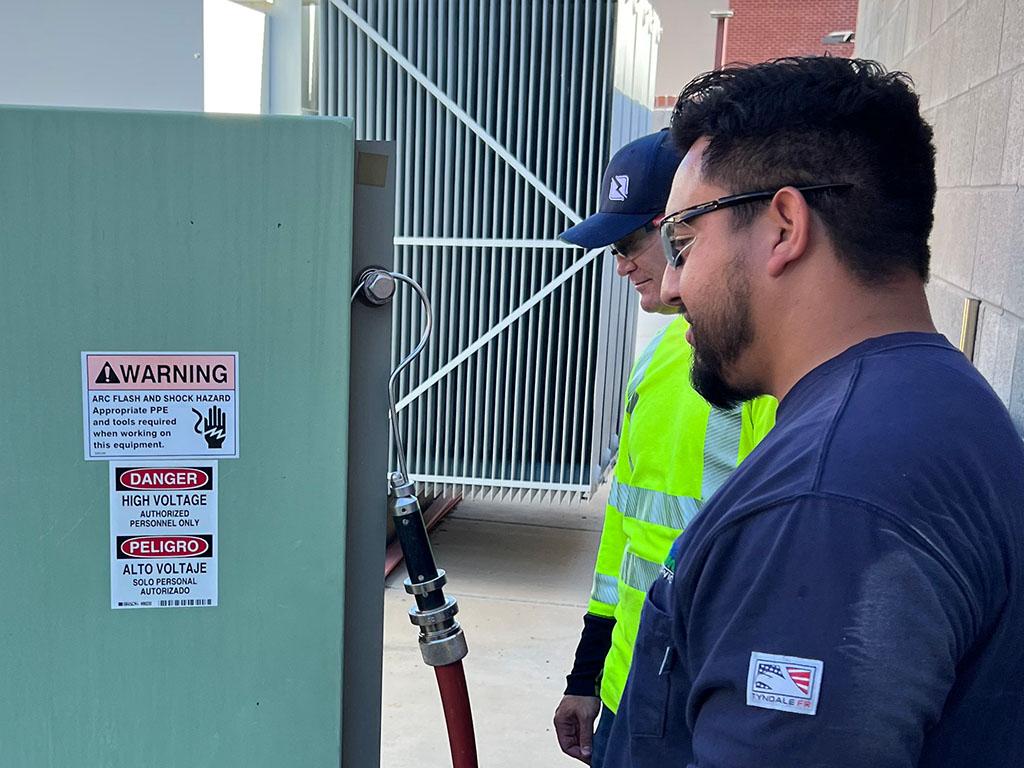 Ongoing Maintenance Services
As electrical system infrastructure ages, it becomes increasingly important to conduct reliable and ongoing maintenance. These electrical maintenance services will assure efficient operations and reduce costly repairs or power outages.
Additionally, up-to-date electrical systems are generally required by safety regulations or by law. Maintain healthy existing electrical systems by contacting the professionals at RESA Power today. Click here to learn more about our maintenance and testing services and other electrical engineering support services.
Top-Of-The-Line Components and Services for Your Electrical Systems
RESA Power has the largest inventory of new, used, and obsolete components for your next construction project. In a time when getting new and used parts is next to impossible, RESA Power's expansive inventory will keep deadlines intact.
In addition, we provide system remanufacturing for current infrastructure, and buybacks from products used for temporary power solutions during pre-construction.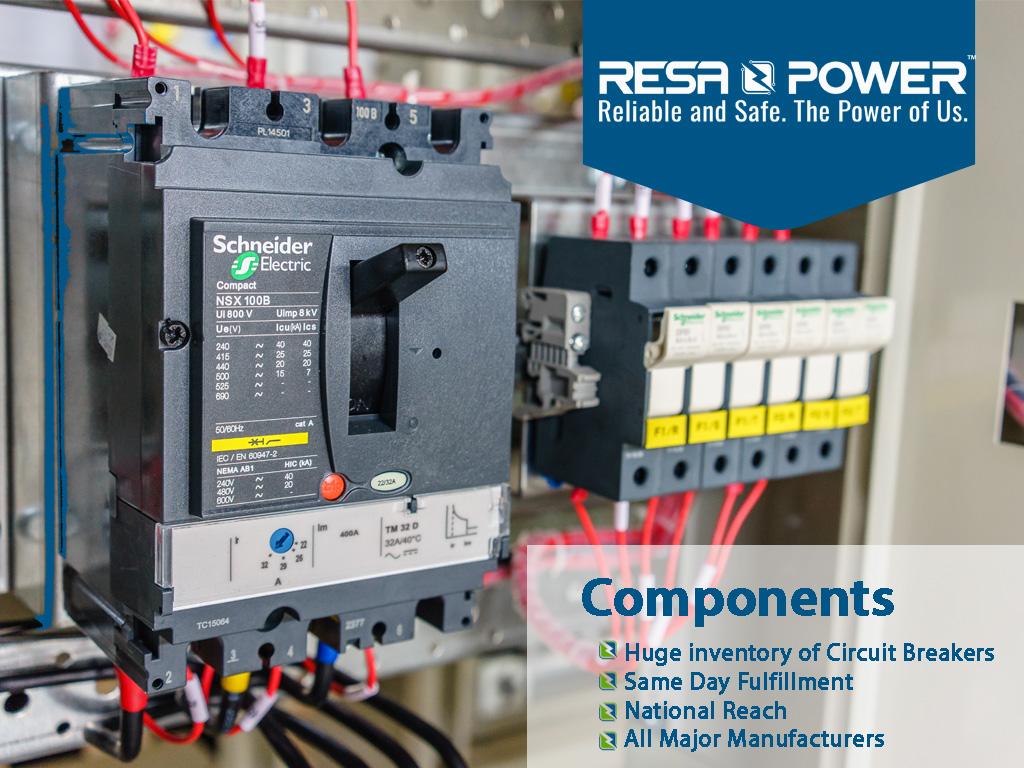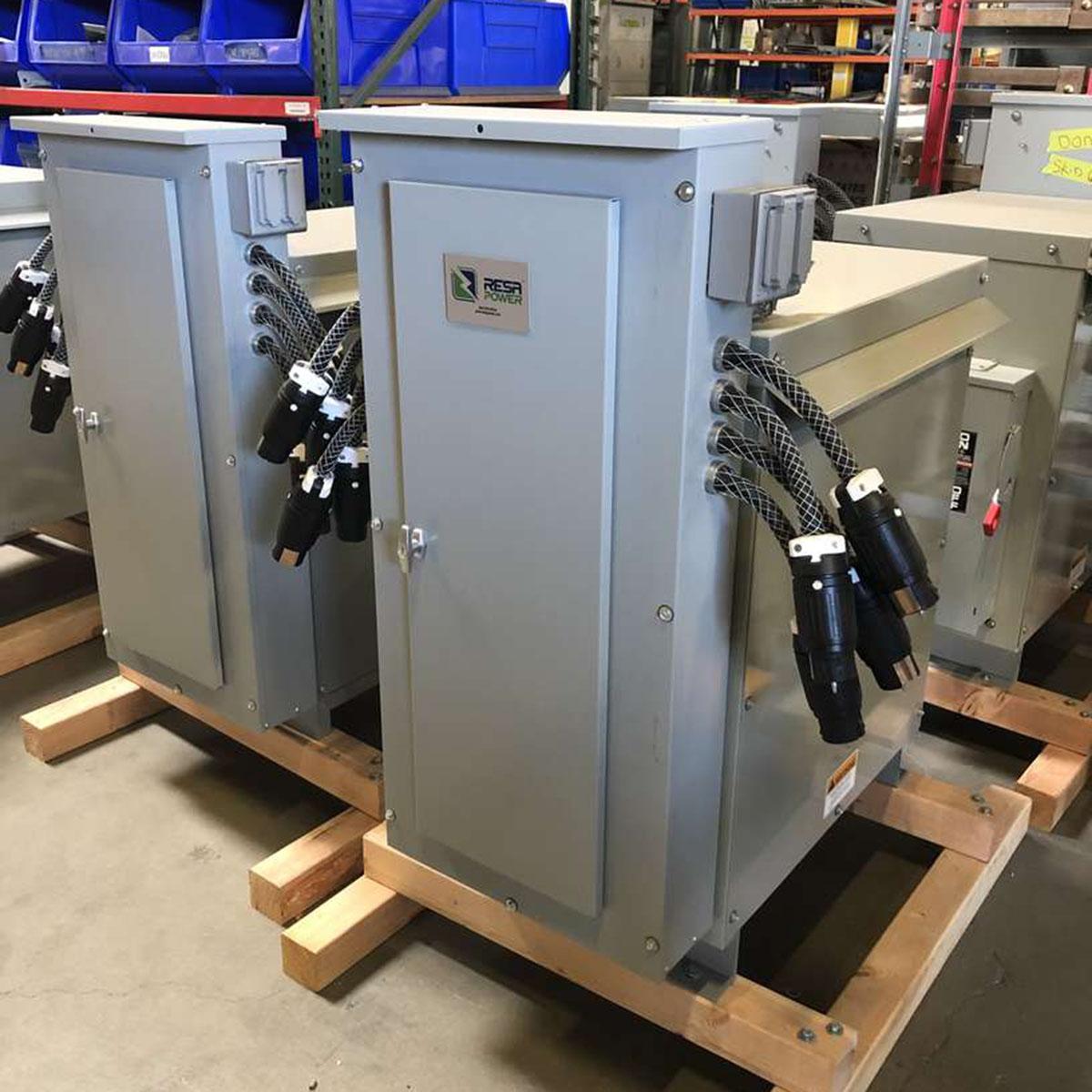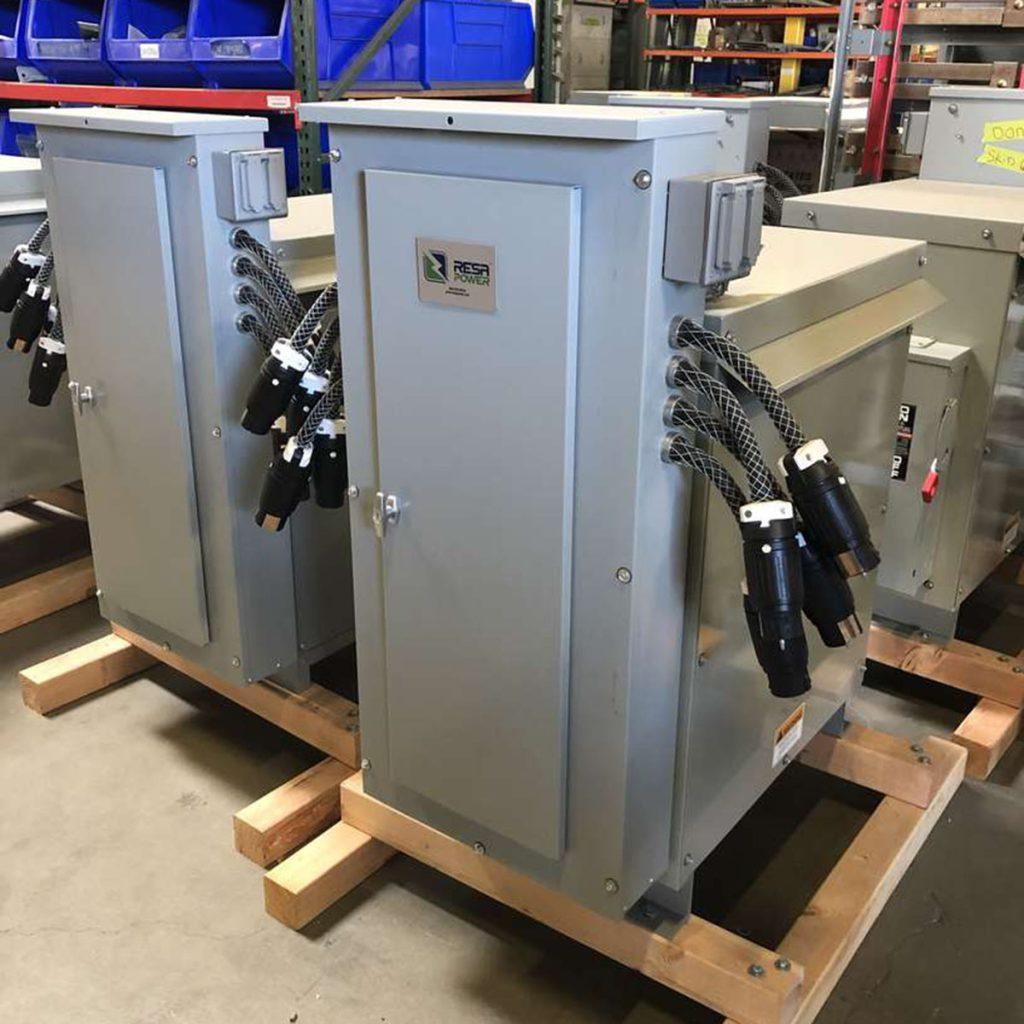 Temporary Power Component Buybacks
During new construction projects, temporary power systems like switchgears, transformers, and skids are essential pieces of equipment to ensure a safe and efficient construction process, but they can be expensive to purchase outright.
RESA Power will buy back these components, giving our customers a savvy solution to save money and time.
System Remanufacturing
RESA Power's remanufacturing services offer cost-effective products and a quick project turnaround time for the same high-quality product (as if you are purchasing a brand-new product).
Our remanufacturing program offers quick turnarounds at fantastic prices. Our transformer lead times and deliver schedules are custom fit to your specific needs and site requirements; often beating lead times from the factories by weeks or months.
All equipment is fully tested and warranted for a reliable and sustainable alternative to purchasing a new electrical system. We also offer warranties that cover products sold for either one, two, or three years.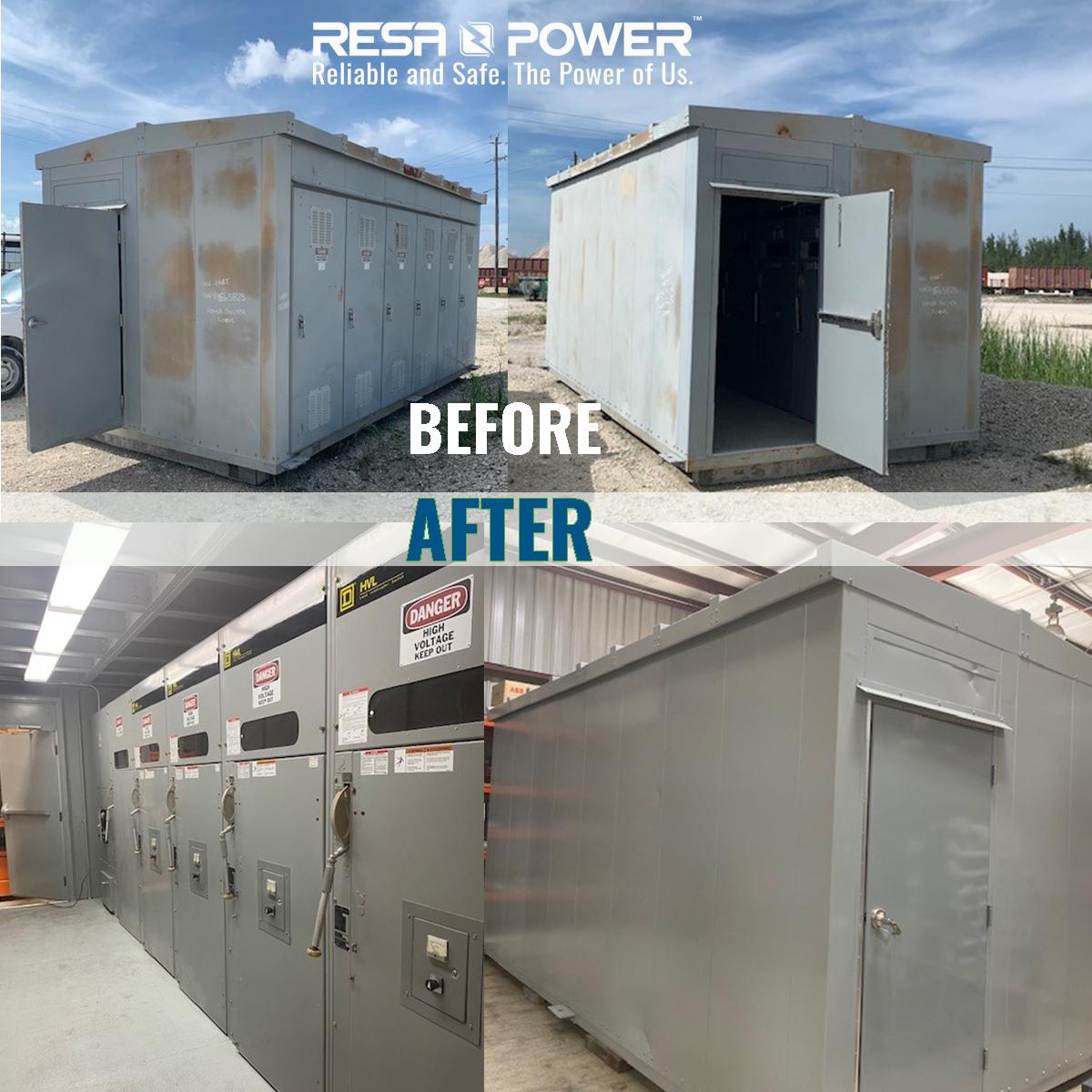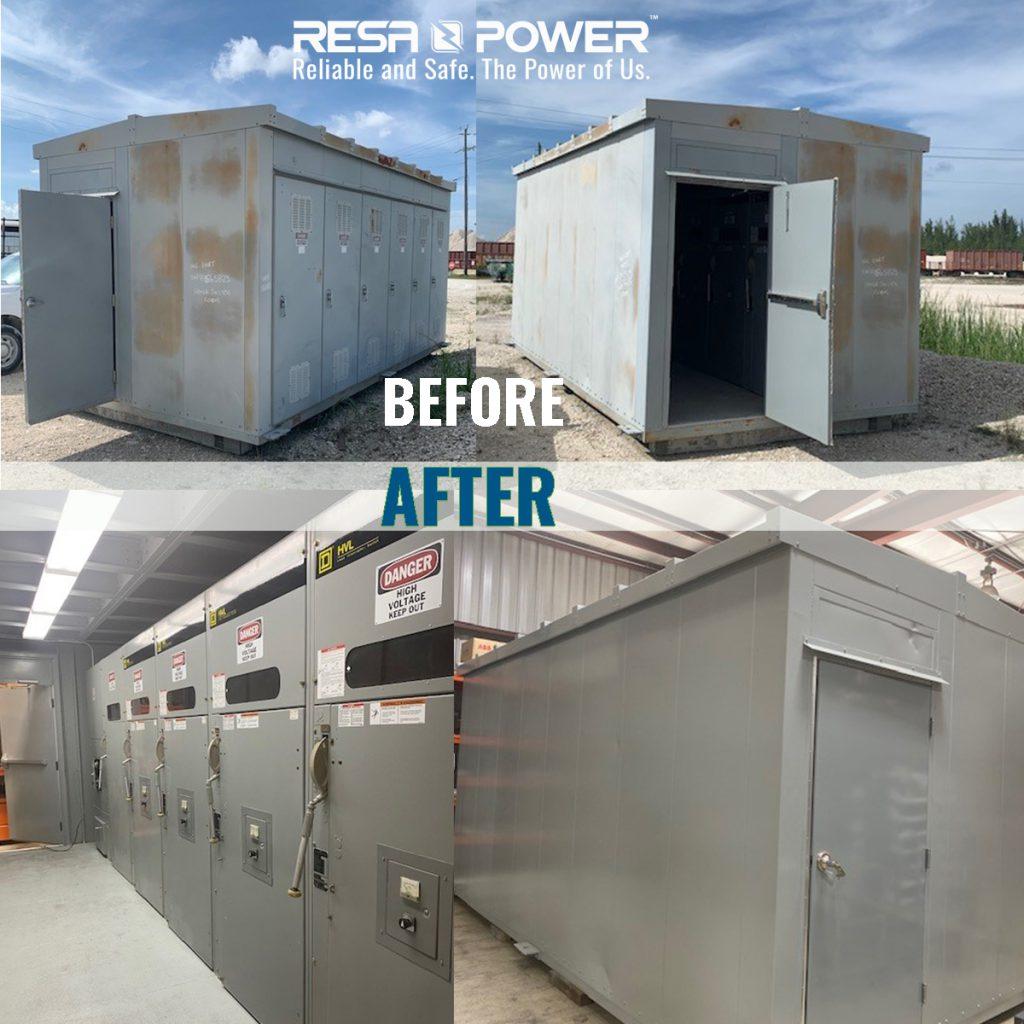 FULL-SERVICE ELECTRICAL CONTRACTORS
RESA Power is committed to being your full-service provider for electrical contractors to complete all new construction projects as well as update existing infrastructure. Our NETA-certified technicians are always ready to provide you with the highest level of strategic vision, coupled with exceptional customer service.
Contact RESA Power today to learn more about our electrical contractor support services and how we can help you achieve the goals of your next project.