Low & Medium Voltage Control
We provide new and remanufactured, medium-voltage (480V to 15 kV) starters and controllers engineered to your specifications. Typical applications include paper, steel, cement, rubber, mining, petroleum, chemical, and utility-type industries. Motor control is also used in water and sewage plants and public buildings for air conditioning, pumps, and compressors.
Protect Your Personnel and Equipment with Certified Motor Starters
Motor starters combine switching ability and overload protection into a single unit, making them essential components for large-scale commercial and industrial operations. Electrical starters are made from contactors, which help control the electric current to the motor, and overloads, which prevent the motors from overheating due to drawing too much current. These components come together to serve as an important safety mechanism that protects the operator and equipment by turning off the motor in the event of an overload.
As such a fundamental piece of electrical system safety, it's critical that you find the right one for your needs. With one of the largest inventories of new and used components from both popular and hard-to-find manufacturers, RESA Power can help you find the electrical motor starter that meets your size and voltage specifications. We also stock individual contactors and overloads for convenient replacement. Our components are always tested and certified to meet your specifications and industry compliance and safety standards.
RESA Power understands that your system's performance depends on a reliable service partner. In the event of an emergency, our technicians can repair motor starters and other motor control equipment from all major manufacturers. Learn more about our emergency power systems services.
We Stock:
Low & Medium Voltage for Standard Induction and Synchronous Motors 480V-15000V
Soft Starters
Variable Frequency Drives
Reduced Voltage Auto transformer
Full Voltage starters Air and Vacuum
Learn more about our motor control stock.
To get a quote on starters, click here or or give us a call at 800.576.RESA
STARTERS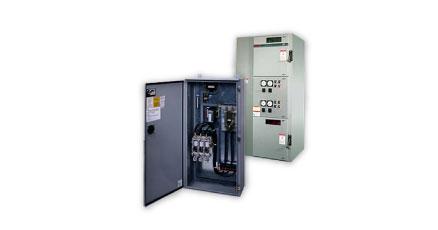 DO YOU NEED HELP?
With distribution and manufacturing centers located across the United States, RESA provides service and support to clients in every major metropolitan area.