Protect Your Circuits and Switchgear with Power Fuses Fit for Your System
High power fuses offer a form of circuit protection that prevents overload by burning out the wire (also known as tripping the circuit) in the event that the current exceeds the set maximum value. This helps to prevent injury to technicians and damage to equipment by reducing the risk of fire or personal injury. Power fuses are used in applications of all kinds, from automobiles to complex manufacturing systems. While the cost of installation is affordable compared to circuit breakers, industrial fuses can have higher operational costs due to the need to be replaced, where circuit breakers do not.
As an expert in electrical engineering and power systems, we understand the importance of protecting your circuits and switchgear from damage caused by power surges and overloads. That's why we recommend using power fuses that are specifically designed for your power system.
Power fuses are essential components in any electrical system, as they protect your valuable equipment from damage that can be caused by overloads and short circuits. They work by interrupting the flow of electrical current when it reaches a certain level, preventing it from damaging your equipment.
But not all power fuses are created equal. It's important to choose fuses that are specifically designed for the voltage and current rating of your power system, as well as the type of equipment you are protecting. Using the wrong fuse can lead to false tripping, reduced protection, and even equipment damage.
That's why it's important to work with an experienced company, like RESA Power, who can help you choose the right power fuses for your power systems. Our power systems engineers can analyze your system's specifications and recommend fuses that will provide the best protection for your equipment.
RESA Power has a large inventory of commercial fuses that makes it easy to find the circuit protection that's best for your system. In addition to fuse blocks and other accessories, our fuse inventory consists of 600V – 35,000V fuses – factory new, surplus new, and used tested, with the ability to deliver in 24 hours. If you're looking for heavy-duty fuses from a fuse supplier you can trust, count on RESA Power. We are the premier provider of power systems solutions and components that are certified to your specifications.
Investing in high-quality power fuses may require a higher upfront cost, but it can save you money in the long run by preventing costly equipment damage and downtime. Don't leave the protection of your electrical system to chance – invest in power fuses that are fit for your system.
View our extensive inventory of power fuses and related switchgear. If you're not able to find what you're looking for, reach out today for a custom quote.
FUSES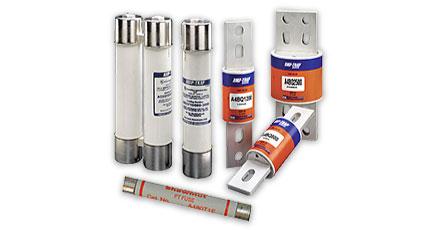 DO YOU NEED HELP?
With distribution and manufacturing centers located across the United States, RESA provides service and support to clients in every major metropolitan area.