Power Systems Acquisitions
RESA Power is currently seeking acquisition opportunities across the United States.
---
Over the past six years, RESA Power has combined industry-leading businesses across the U.S. with diverse product and service offerings to create a well-rounded platform that supports future growth. RESA Power aims to partner with outstanding management teams who want to contribute to the growth of our platform.
Growing businesses often face common challenges as a result of limited cash and personnel. As a RESA Power company, you will have an abundance of resources working constantly to keep your businesses growing. If you or your company would like learn more about our group, please contact us.
BELOW ARE SOME FEATURED MEMBERS OF THE RESA POWER GROUP

RELECTRIC SUPPLY COMPANY, LLC
San Jose, CA
Relectric Supply Company, LLC, based in San Jose, California, buys and sells high quality current model and obsolete electrical distribution and control equipment by all manufacturers. This includes molded case circuit breakers, busway, motor control components, transformers and more. Relectric features an online store where users can find images, datasheets and pricing for over 200,000 part numbers.

SATIN AMERICAN CORPORATION
Shelton, CT
Satin American Corporation, LLC, founded in 1928 and based in Shelton, Connecticut, is a leading remanufacturer of low and medium voltage circuit breakers, switchgear and motor control systems. Satin leverages extensive in-house engineering capabilities to provide innovative solutions to complex power distribution application problems.

SWITCHGEAR UNLIMITED
Plant City, FL
Switchgear Unlimited reconditions and distributes switchgear, circuit breakers and other power distribution and circuit protection equipment. Switchgear Unlimited has been serving the industrial electrical power utilization and generation industries for over 25 years. Their commitment to quality and customer service stands out in the industry.

DYMAX SERVICE, LLC
St. Paul, MN
Founded in 1981, DYMAX is a NETA accredited company specializing in low, medium, and high voltage electrical testing, repair and engineering services. With five service shops spanning Ohio, Michigan and Minnesota, DYMAX delivers electrical power solutions to thousands of customers throughout the United States.

WEST COAST SWITCHGEAR, INC
Cerritos, CA
Founded in 2003 and headquartered in Cerritos, California, West Coast Switchgear is an industry leader in sales, service and remanufacturing of power circuit breakers, switchgear and other power distribution and control systems. With locations in Cerritos and Bakersfield, West Coast Switchgear is backed by an in-house engineering staff, state-of-the-art manufacturing facility and onsite apparatus repair facility for everything 480 volt and above.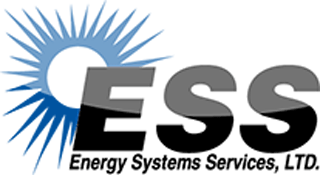 ENERGY SYSTEMS SERVICES, INC
Stow, OH
Energy Systems Services, Inc. (ESS) provides electrical life extension services to a wide range of loyal industrial and utility customers across the Central US. ESS is a leading remanufacturer of low and medium voltage electrical power distribution equipment for critical applications. In addition, ESS stocks and sells parts for servicing aging circuit breakers and switchgear and performs preventative maintenance services for customers' electrical infrastructure.

TRANSFORMER TESTING AND REPAIRS
Fairfield, CA
Transformer Testing & Repairs, Inc. has been performing transformer maintenance as well as providing on-site inspection, insulating fluid sampling, and repairs to electrical transformers and other high voltage electrical distribution equipment since 1988. Transformer Testing and Repairs offers routine maintenance as well as specialized services such as PCB management, retrofilling, and complete disposal and remediation services.

PRO-CON ELECTRICAL TESTING LTD
Richmond, BC
A HIGH VOLTAGE SERVICE COMPANY
Pro-Con Electrical Testing Ltd. is a high voltage service company. Pro-Con provides electrical testing and maintenance services for electrical power system assets. We also provide electrical commissioning and electrical engineering as well as consulting services for new or upgraded electrical systems.
Since 1996, Pro-Con has been ensuring electrical systems are safe and reliable for end users. They understand that power systems are critical for day-to-day operations and offer services designed to prevent electrical faults, failures or complete shutdowns. If an electrical system should fail, Pro-Con offers responsive 24/7 emergency services to troubleshoot the problem and get the power up and running.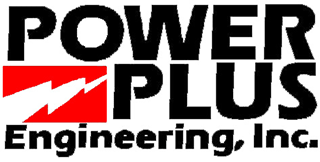 Wixom, MI
POWER PLUS Engineering, Inc. was founded in 1986 and is a full service testing and maintenance firm that specializes in AC and DC electrical equipment and systems. POWER PLUS is an accredited company with the InterNational Electrical Testing Association (NETA) and a member of IBEW Local 58. The company is comprised of four groups: Engineering, AC Systems, DC Systems and Training. These groups provide customers with a plethora of services, such as arc flash studies, coordination studies, NFPA 70E training, onsite substation maintenance training, and testing and maintenance of AC and DC electrical equipment.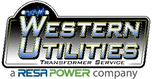 Visalia, CA
Western Utilities Transformer Service (WUTS) has provided quality service and repair since 1985, our commitment to detail and customer satisfaction has developed strong relationships with most of the U.S. manufacturers of electrical power and distribution equipment. WUTS is a complete service center and OEM warranty service and repair facility for power transformers and distribution equipment.

Syracuse, NY
Founded in 1996, HMT is a leading industry provider of high voltage electrical testing, repair, maintenance, studies and analyses to Utility, Independent Power Producer, Municipal, Industrial, University and Hospital customers located throughout the northeast.

Parker, CO
GTI has been providing NETA-certified commissioning & acceptance testing and maintenance & repair services for medium to high voltage power equipment in the Denver metro area since 2001.

Jacksonville, FL
Based in Jacksonville, FL, Crews Electrical Testing (CET) has been providing electrical testing services for almost twenty years across Florida and the southeast region. Crews Electrical Testing was founded in 2002 by Nat Crews and has focused on predictive and preventative electrical testing services and systems analysis for switchgear, transformers, and substations​​​​​​ for universities, hospitals, military bases, major office buildings, and industrial sites. C.E. Testing has a wide variety of test equipment which allows almost any test to be performed.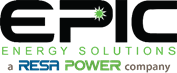 Cleveland, OH
EPIC Energy Solutions, founded in 2012, is an electrical testing company located in Cleveland, Ohio that specializes in preventative maintenance, turn-key operations including equipment supply, installation, and acceptance testing while providing competitively priced reliable service to the customers in Ohio and western Pennsylvania for over a decade. EPIC has a fully equipped electrical breaker shop to provide breaker replacement and repair programs for local customers. They service utilities and Co-Op's, new construction, federal, regional, and local government agencies, engineering and consulting firms, oil refineries and mining, communications/telecom, automotive and steel facilities, pulp/paper and chemical companies, manufacturing, and industrial facilities.

Phoenix, AZ
Based in Phoenix, AZ, Priority 1 Power Services (P1PS) has been providing electrical testing services in the Phoenix Metropolitan Area and throughout Arizona since 1993. P1PS specializes in offering electrical testing services and maintenance, troubleshooting and start-up services for Automatic Transfer Switches (ATS) and Generator Parallel Switchgear. This location has qualified field service technicians and electrical test engineers with over 100 years of combined service in the field.

Canada
Based in Alberta, Canada, Advanced Electrical Services (AES) is a NETA accredited company that has two locations in Calgary and Edmonton from which it has been providing electrical testing services since 2008 throughout Western Canada. AES specializes in providing medium and high-voltage services and products to the renewable energy, mining, commercial, utility, and oil & gas market segments in Western Canada.

Farmingdale, NJ
Based in Farmingdale, NJ, High Energy Electrical Testing (HEET) is a NETA accredited company that has been providing electrical testing services since it was founded in 1987. HEET specializes in electrical testing, commissioning, installation, and service (including emergency service) of local power transmission and power distribution systems.

Los Angeles, CA
Based in Los Angeles, California, HALCO has been offering professional services for low, medium, and high-voltage electrical installations since it was founded as ALCO in 1949 and then became HALCO in 1976. Since then, HALCO has developed a formidable reputation as an IBEW-affiliated, NETA-accredited company that provides cutting-edge electrical testing services for renewable energy, utility, commercial, and industrial customers.

Surrey, British Columbia
Exell has been offering professional services for low, medium, and high-voltage electrical installations since 2005. By providing field services, custom manufacturing, testing, and engineering services throughout Western Canada and focusing on safety and reliability, Exell has developed extensive customer and employee relationships. The company operates through 3 divisions: Testing, Equipment, and Marine Construction.

Edmonton, Alberta
Based in Edmonton, Alberta, Taifa is an engineering and technical services company comprised of professional engineers, electricians, and testing technicians that specialize in electrical engineering and power systems commissioning and maintenance. Taifa Engineering is a NETA Accredited Company and also holds an active COR Certification from the Alberta Construction Safety Association.