Wind Energy is One of the Faster Growing Renewable Energy Sectors
The global market for wind energy services is undergoing rapid expansion due to increasing demand for electrical energy and mounting environmental concerns. Wind energy represents the fastest-growing energy technology globally with projected growth rates exceeding 25% over the next five years. There are a wide variety of variables that are driving the development of Wind Power technology and wind energy services. 
RESA Power Provides Effective Solutions for Wind Farms Through Wind Energy Services
RESA Power has a proven track record of experience within the Wind Power and Renewable Energy segment including the wind energy services of both start-up and the commissioning of wind farms.
Our project engineers possess a high level of expertise relative to the design and project management aspects of wind farm commissioning, wind energy development, ongoing wind energy services, and wind turbine maintenance.
RESA Power technicians collectively represent some of the most knowledgeable, experienced, and respected individuals serving the Wind Power industry. With RESA Power's wind power support services, we'll provide installation and testing to ensure a long-lasting wind turbine life cycle.
RESA Power's wind energy services are supported by certified technicians that know how vital each aspect of the wind energy conversion process is. From turbine blades to the turbine shafts and the critical generators – we understand each part is important to your operation and the ongoing maintenance of your company's wind energy service needs.
Whether your wind energy service requirements are engineering/project management related, focused on the start-up/commissioning/acceptance testing segment of your project, or centered on the ongoing testing and maintenance phase, RESA Power has the direct project-based wind energy services experience, technical competency, and overall capacity to provide effective solutions.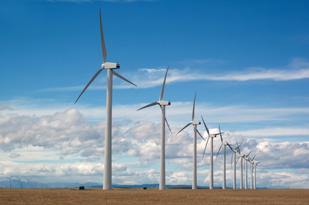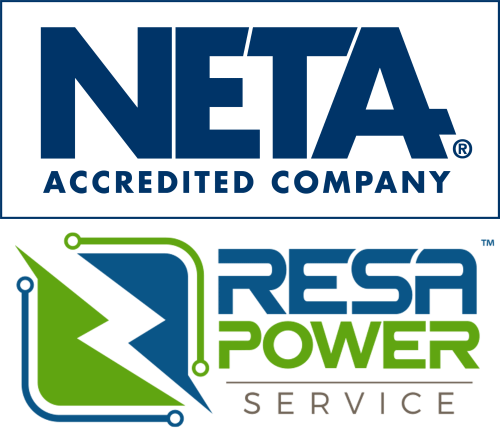 Wind Energy Start-Up Service and Wind Energy Commissioning Services
Wind is one of the cleanest forms of energy. It is a non-polluting alternative with no emissions or waste heat by-products.
Wind energy is an inexhaustible resource that features exceptional long-term price stability attributes.
Technological advancements have effectively positioned wind power and wind energy services as an affordable alternative to non-renewable fuels such as coal, oil, and gas.
Wind energy development represents a proven economic growth strategy that benefits area employment, expands rural municipalities' tax base, and produces landowners' income.
The demand for electricity is rapidly accelerating. Over the next 25 years, the world's growing energy needs will require the construction of more generating capacity than has been built in the past 100 years.
RESA Power is actively operating in this growing Renewable Energy movement, including Wind Energy Services. RESA Power provides start-up commissioning and acceptance testing, electrical maintenance and repair services, and support for wind energy providers' operational efficiencies.
High Voltage Services for High Demand Wind Energy Services
Many states, like New York and California, have adopted an aggressive posture regarding the development of renewable energy alternatives.
Wind is a naturally occurring resource that requires minimal processing to convert to usable energy.
The environmental impact of thermal power generation coupled with the inherent volatility associated with those resources continues to stimulate the development of Wind Power and other forms of clean energy.
Wind Power is typically the most cost-competitive renewable option for much of the new generating capacity installed on a national level.
RESA Power Wind Energy Services
Here are just a few places where RESA Power has provided Wind Energy Services:
Maple Ridge Wind Farm in New York
Mountaineer Wind Farm in West Virginia
Locust Ridge Wind Farm in Pennsylvania
RESA Power is the Solution for Your Wind Energy Services
As the industry-leading provider of renewable energy and clean power generation technology, RESA Power has the experience and capabilities to provide full-service wind energy services and wind energy solutions for our customers' specific and unique requirements.
Whether our customers' needs require solutions for:
Wind energy start-up service
Wind energy commissioning service
Wind farm maintenance solutions
Wind turbine commissioning
Wind turbine installation services
Wind turbine maintenance
RESA Power is here to offer support for your wind energy services. From wind energy engineering and design to wind turbine installation and wind farm maintenance, the team at RESA Power has the expertise to ensure your renewable energy needs are met in a safe, efficient, and cost-effective way. Contact us today to learn more about our wind energy services and wind power projects.