TRANSFORMER SERVICES WEST
RESA Power specializes in electrical power solutions to ensure safe, efficient, and reliable generation, transmission, and distribution of power. We have provided electrical solutions to thousands of companies throu­ghout the United States and Canada on both a routine and a 24/7/365 basis for the last 18 years.
Western Utilities Transformer Service, a RESA Power company, has provided quality service and repair since 1985, our commitment to detail and customer satisfaction has developed strong rela­tionships with most of the US manufacturers of electrical power and distribution equipment.
Western Utilities Transformer Service is a complete service center and original equipment manufacturers' warranty service and repair facility for power transformers and distribution equipment. Our support to the end-users after the warranty period has enabled the manufacturers to maintain a good relationship with their customers.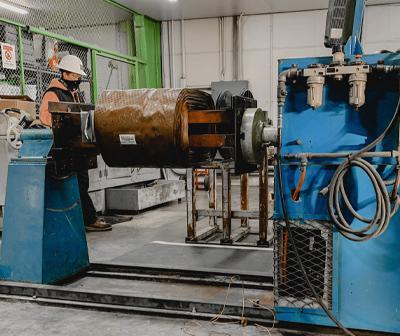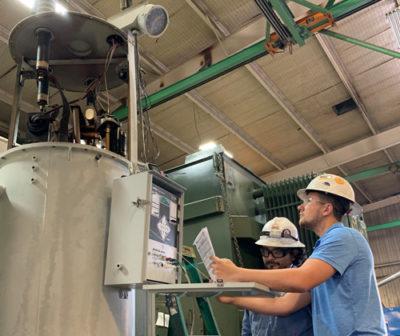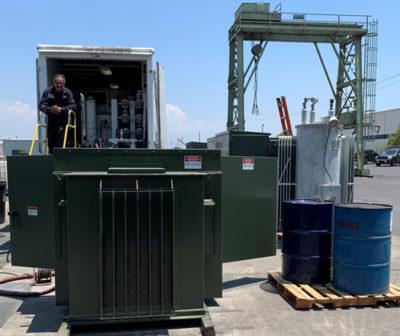 Specializing in
Distribution and Power Transformers

Refurbishing, Rebuilding, Repairing
Oil Servicing and Purification
Painting/Shot Blasting
Testing
Step Voltage Regulators

Distribution Switchgear

Fault Interrupters
Oil and vacuum Circuit Reclosers
Electronic Recloser Control

Warranty Service
C-10 Electrical Contracting Services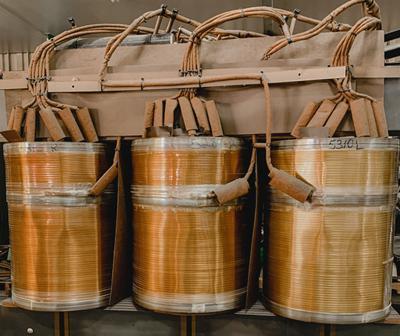 Services provided
Internal repairs
Reclosers /Electronic Recloser Controls
Single Phase Transformers
Three Phase Transformers
Underground Designs
Regulators
Switches
Field Services
Power Transformers
Oil Vacuum Backfill
Oil Processing
Testing

Transformers
Regulators
Reclosers
Breakers/Relays
Additional Services
Infrared Surveys
Rewinds/ Stackings
Baking
Varnish/Epoxy Impregnation
Learn More About RESA Service
Learn More About RESA Training Services
Knowledge is power. Improve safety and operations with RESA's training programs.
SERVICE CENTER LOCATIONS
Select the service center nearest to you, and click on the icon for more information.