COMPONENTS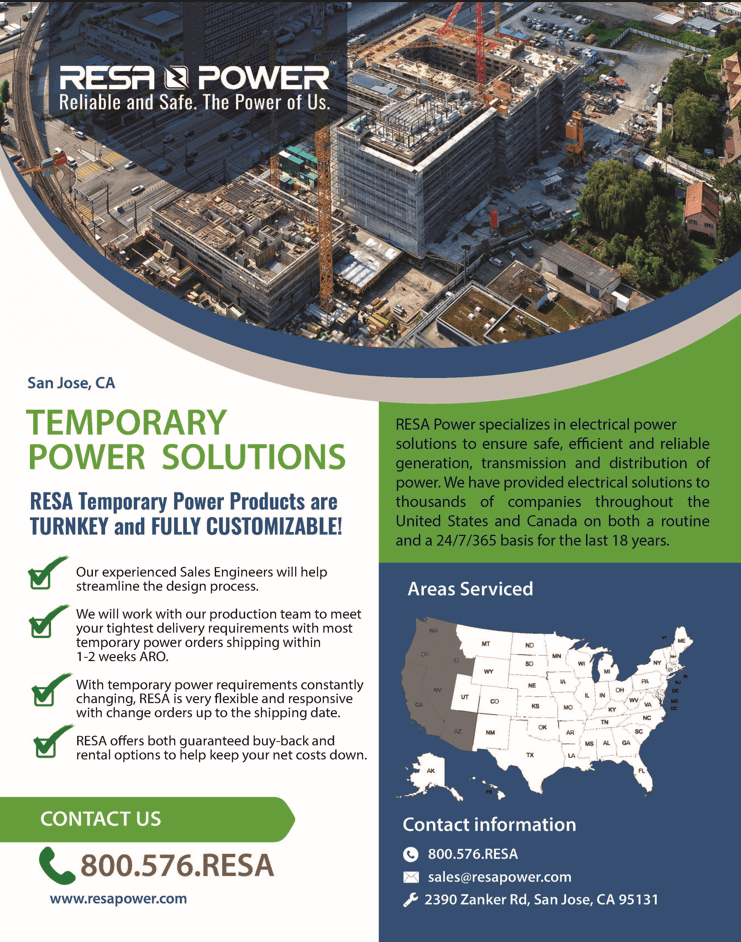 Temporary Power Solutions
RESA Temporary Power Products are turnkey and fully customizable.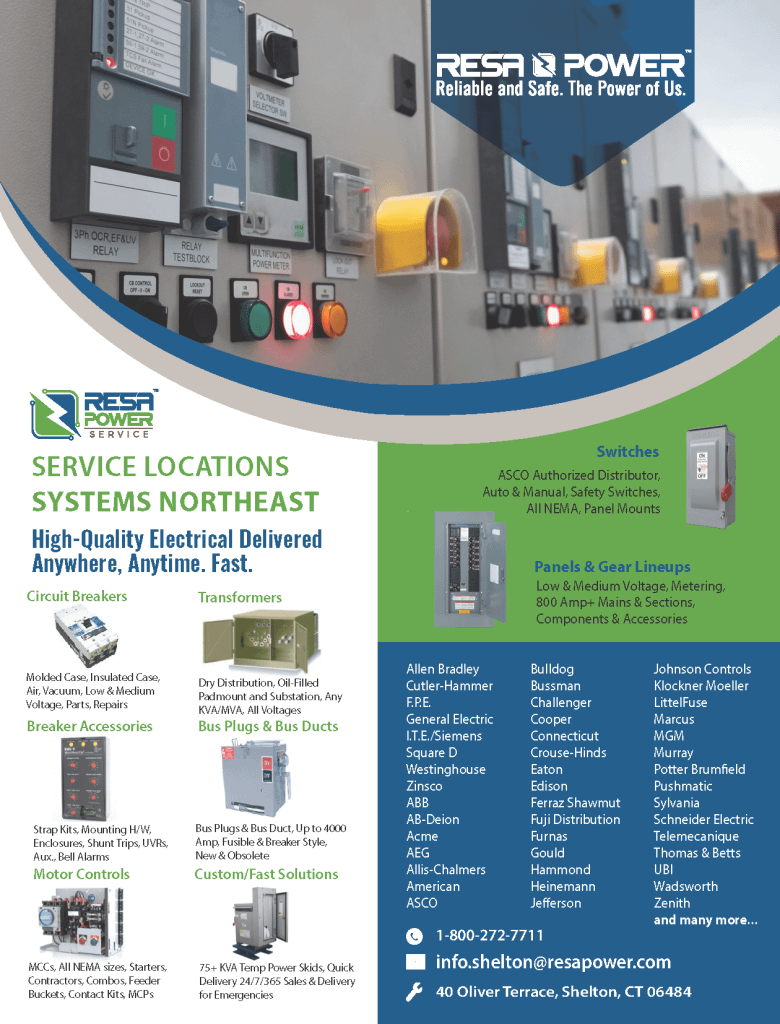 Service Location Systems Northeast High-Quality Electrical Delivered Anywhere, Anytime. Fast
SERVICES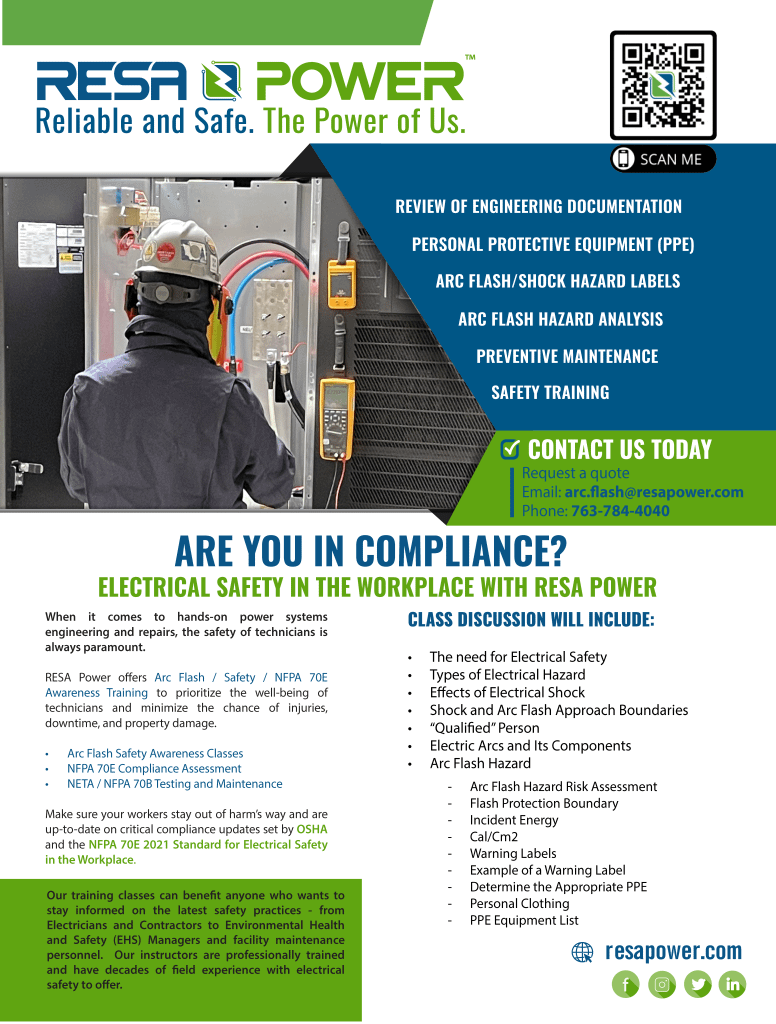 Arc Flash Risk Assessment
Learn all about arc flash hazard analysis and how RESA Power can help minimize risks.
SYSTEMS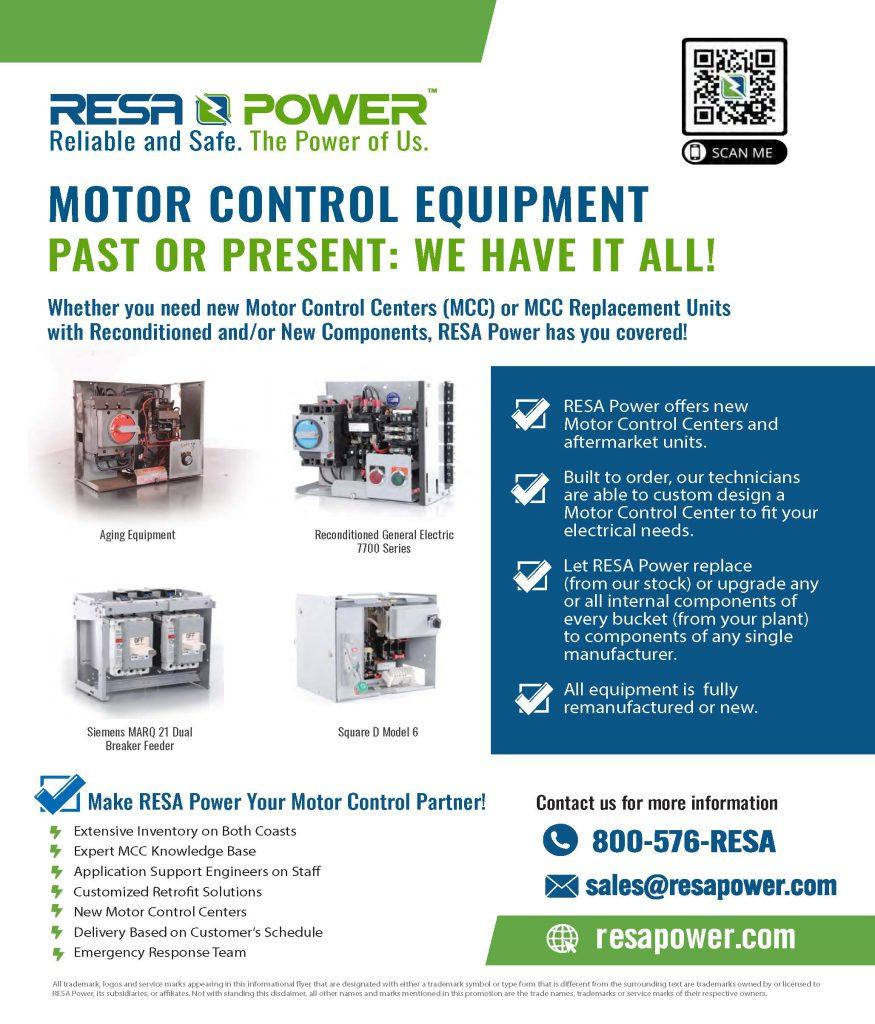 Motor Control Equipment
Whether you need a new or replacement motor control center, RESA has you covered.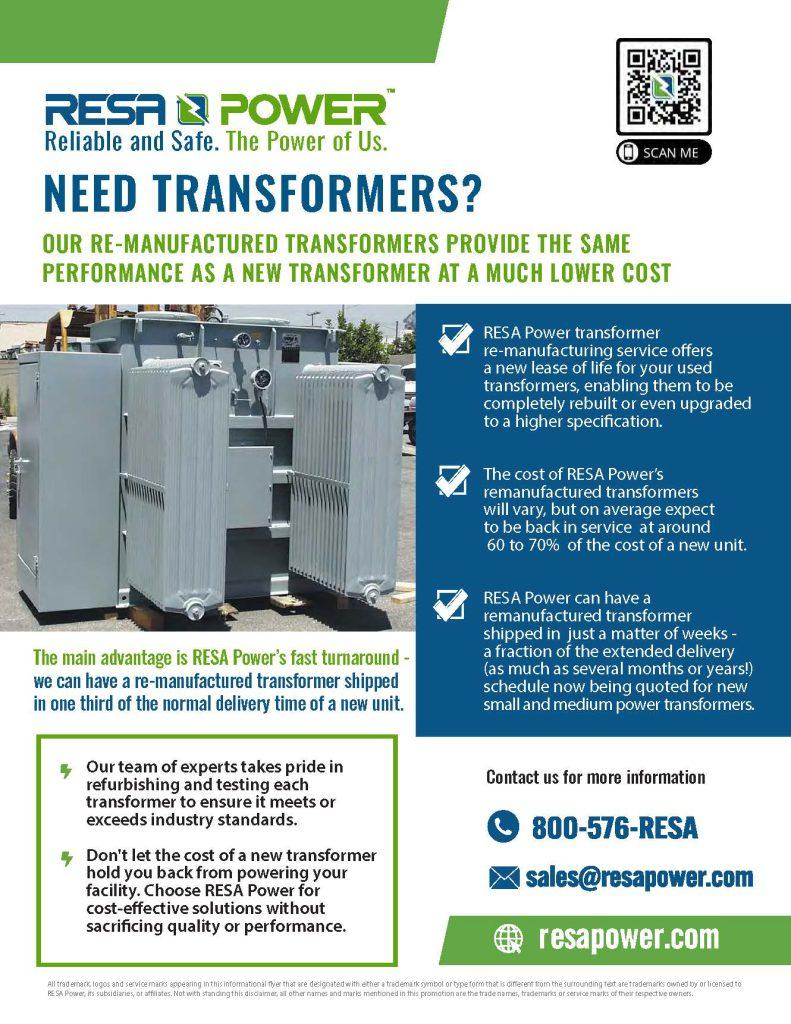 Remanufactured Transformers
Same performance as a new transformer at a much lower cost.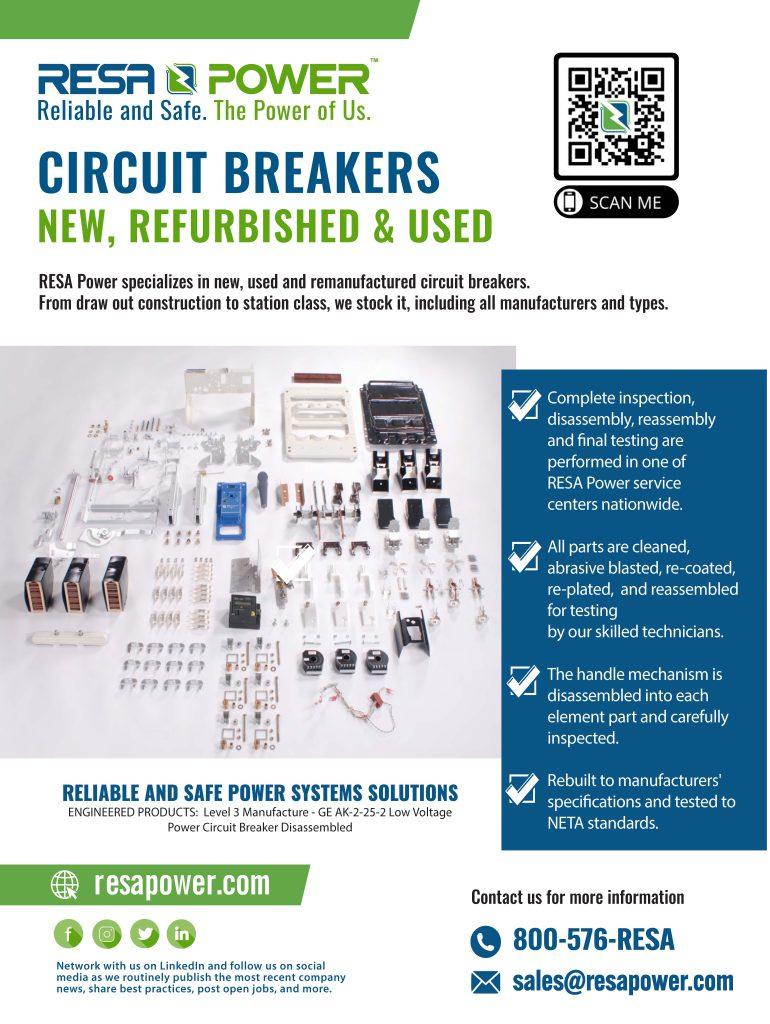 RESA Re-Manufactured
Have a look at what we mean when we say "fully rebuilt".