Electrical Power Distribution
The electric distribution system is the infrastructure that transmits and distributes electricity from the power plant to the end-user. A complex combination of transformers, conductors and substations – the delicate balance of an electric distribution system must be managed and maintained. RESA Power provides reliable and safe maintenance services, equipment, and more for this end-to-end distribution system that is at the heartbeat of every industry.
An electric distribution system includes medium voltage (MV) and low voltage (LV) networks, transformers, cables, switchgear, meters, and other equipment. This system is vital in delivering the right amount of power to lights, motors, elevators, and all other aspects of a building or facility that run simultaneously.
Industrial demands are increasing, with the electrical industry market increasing 21% in 2021. RESA Power understands the importance of the distribution system and are committed to providing our customers with the highest quality service possible to improve productivity and reduce costs and downtime.
Power Distribution Equipment
When it comes to electrical distribution, there are a variety of solutions available. RESA Power certified technicians are experts certified with experience in a myriad of platforms. Those include:
Direct current (DC), which is often used in industrial applications. DC distribution systems are typically more efficient than alternating current (AC) systems, and they can also be more reliable.
Uninterruptible power supply (UPS), which can provide backup power in the event of a power outage. UPS systems come in different sizes and capacities, so it's important to choose the one that's right for your business or facility.
Standby generators, which can be used to provide power in the event of an extended power outage. Standby generators can be powered by natural gas, propane, or diesel, and they come in a variety of sizes to suit different needs.
GET A QUOTE
Deliver Quality Electrical Systems Today
Get a Quote
Electrical Power Distribution Services
Electricity cannot be economically stored on a large scale. Therefore, a reliable and stable electric distribution system is essential to ensure a continuous supply of electricity. The distribution system is also the backbone and brains of the power system, providing the necessary capacity to meet peak demand and support the operation of the grid.
RESA Power is here to help you get the most from your electrical distribution systems with fast and reliable service for all of your support needs. Our team is always prepared to provide responsive and efficient support for everything from power distribution equipment maintenance and repairs to full-service power distribution engineering services. To reach peak operation potential, you need a reliable partner like RESA Power that not only provides critical support but prioritizes the greater success of your operations at all times.
RESA Power's Electrical Power Distribution Services include support for all of the following instances:
Maintenance Services
Testing Services
Engineering Services
Training Services
Emergency Services
In addition to the services mentioned above, RESA Power also offers customized solutions for specific electrical power distribution needs. Whether it's designing a new power distribution system, upgrading existing equipment, or providing specialized testing and engineering services, RESA Power can tailor their services to meet the unique needs of our clients. Their expertise in a variety of platforms, including direct current (DC), uninterruptible power supply (UPS), and standby generators, allows them to provide comprehensive solutions for any electrical power distribution challenge.
Our team of NETA-certified technicians and expert engineers is ready to support your company with the latest technology, a vast inventory of power distribution equipment, and the highest level of service in the industry.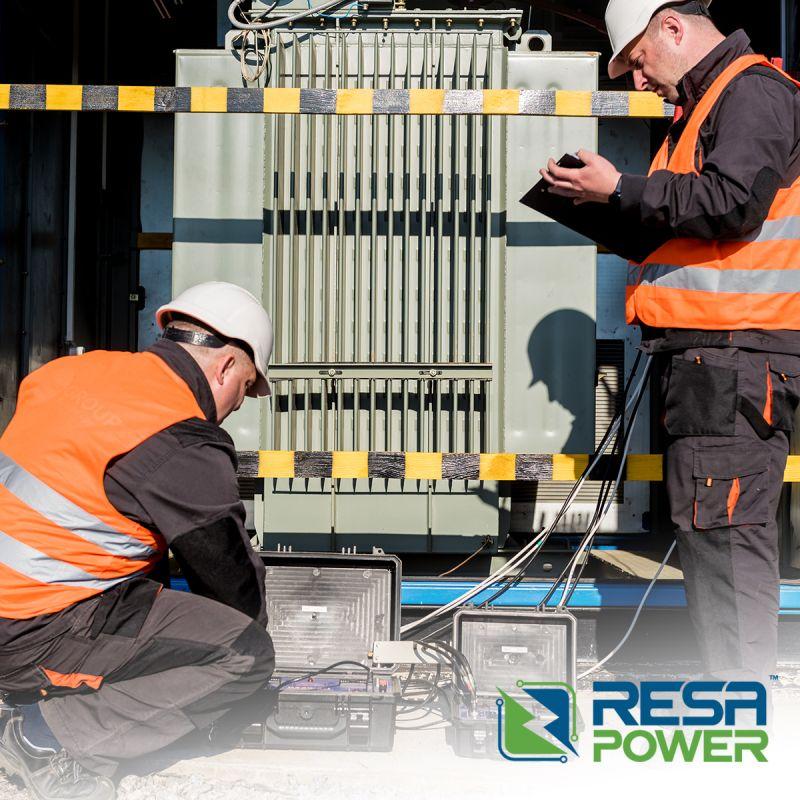 Maintenance
RESA Power offers a variety of maintenance services to keep your electrical power distribution system running efficiently and reliably. Our team of experienced and NETA-certified technicians can provide regular and emergency maintenance services to increase the longevity of your equipment. Electrical distribution systems are the foundation of power supply maintenance, so it's important that they are running to their full potential at all times.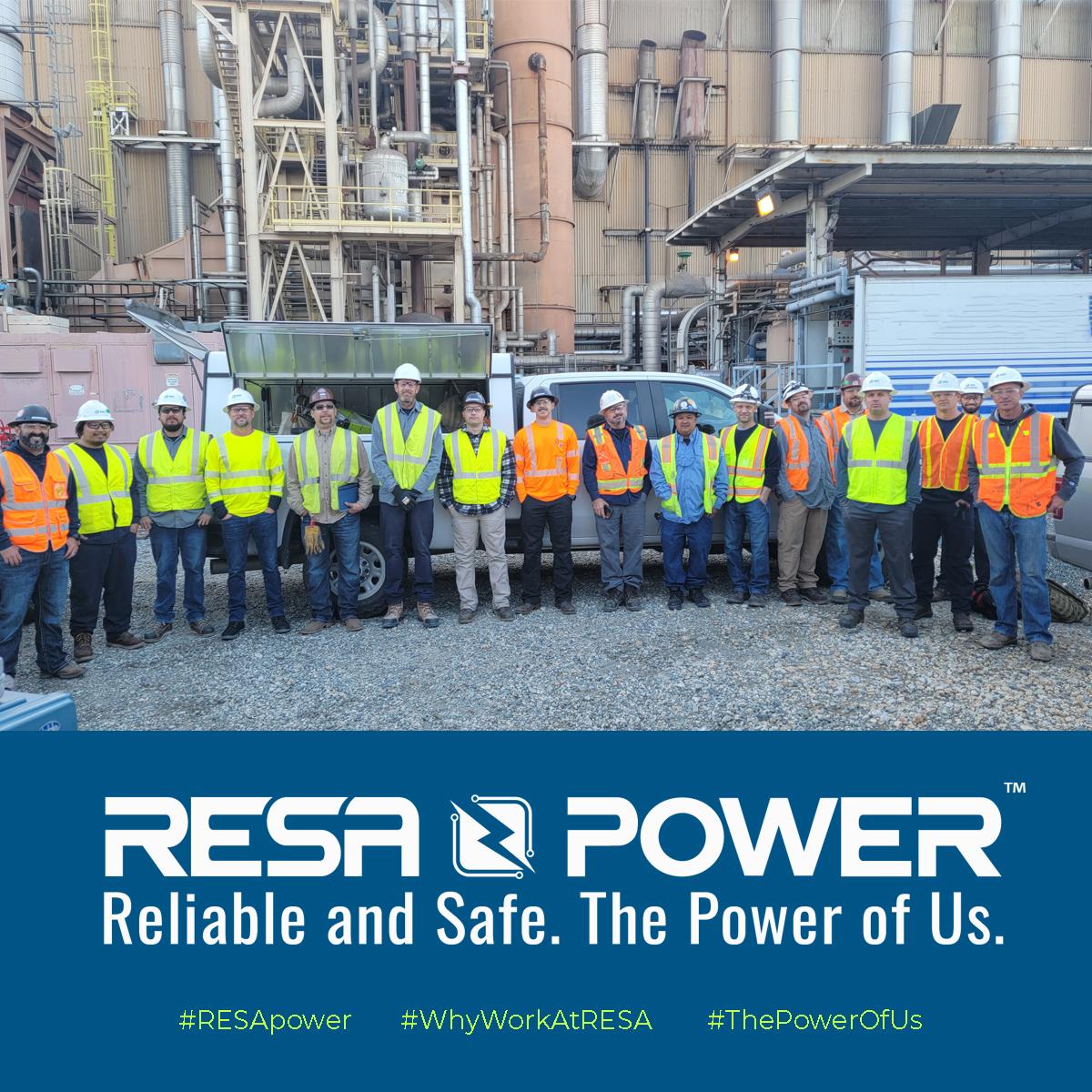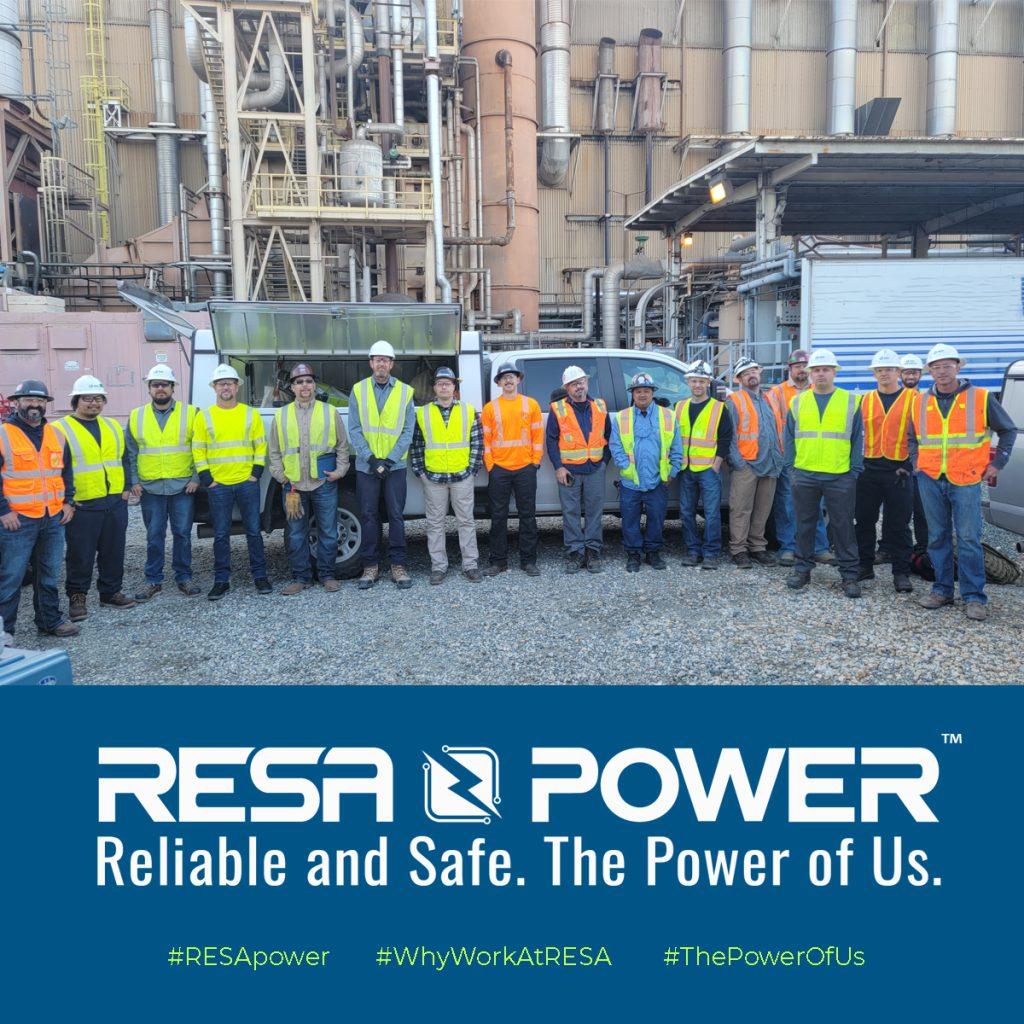 Training
RESA Power offers a variety of training services to help you understand and develop internal expertise on how you can successfully maintain your electrical distribution system. Our team of experienced and NETA-certified instructors can provide reliable training to prevent hazards and ensure proper upkeep. Our training meets OSHA and NFPA 70E Standard workplace safety requirements.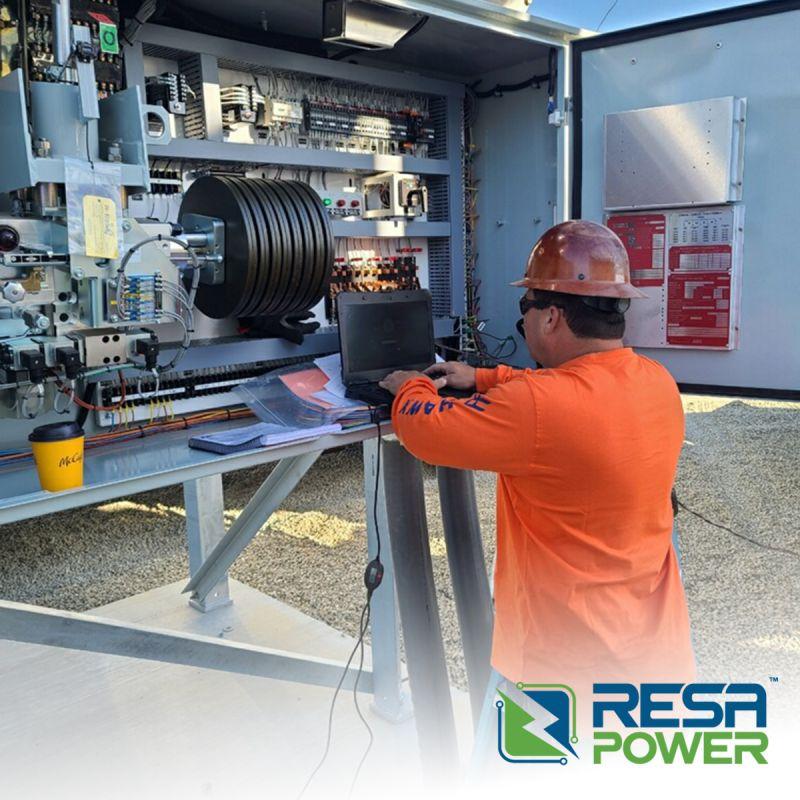 24/7 Emergency Response
RESA Power is available 24/7/365 when an emergency strikes. Our team understands the vital role your electrical power distribution equipment plays in your operations – that's why we always prioritize speed and accuracy to minimize unscheduled downtime. We'll get your electrical distribution systems back up and running to eliminate elongated power outages that throw a wrench in your operations. Trust the experts at RESA Power to resolve the issues while providing supportive components and electrical services.
GET A QUOTE
Deliver Quality Electrical Systems Today
Get a Quote
High-Quality Equipment and Electrical Components
RESA Power offers a wide range of high-quality equipment and components for your electrical distribution system. We offer a vast stock of new, used, and remanufactured products from the world's leading manufacturers.
Our extensive range of products includes:
And because we're committed to quality, all our products are backed by our industry-leading warranty. So, if you're looking for top-quality commercial power distribution equipment at competitive prices, contact RESA Power today.