With over 30 years of motor application experience, our knowledgeable sales staff can help you with all your electric motor needs. RESA Power Systems offers replacement frames, new applications for low and medium voltage electric motors, new, used, or remanufactured systems for all RPM's, voltages, frames and enclosures including horizontal or vertical. We provide electric motor components and accessories, such as motor control centers, that are matched to your specifications and equipment.
Our certified field technicians can also help you ensure the safety and performance of an electric motor that's been in storage prior to use with comprehensive insulation testing. We'll measure your motor's winding insulation resistance and verify that it hasn't been damaged by any external factors while in storage. Learn more about our motor field services.
With one of the industry's largest component inventories, we make it easy for you – make RESA Power your trusted electric motor supplier today.
RESA Power Supplies:
Toshiba
TECO-Westinghouse
Marathon
RESA Power has an enormous amount of stock, from low voltage electric motors to remanufactured and industrial motors, and can help you find what you're looking for. Contact your nearest Systems Center for help with all of your electric motor needs.
LOW VS MEDIUM VOLTAGE ELECTRIC MOTORS
For many sectors of the industry, low voltage electric motors are a common choice and are often used to power applications like air conditioning units, compressors, elevators, and pumps. Low voltage motors are a great option for those looking to save on costs and conserve energy, as they're able to provide a standard output while operating at less than 1000kv. With the rise of automation in the industry, the need for low voltage motors is expected to grow to save on production costs.
Large industrial and mining projects, factories and power plants may require medium voltage electric motors to support their operations. However, medium voltage motors can have better overall drive efficiency than low voltage motors due to using smaller distribution cables and operating at higher supply voltages. The use of smaller cables is especially important for operations with long motor cable lengths, such as mining and remote lift stations. For these sectors, medium voltage motors can actually result in lower costs than low voltage motors overall once labor, switchgear, cable production and installation costs are considered.
To get a quote on electric motors, click here or give us a call at 800.576.RESA
LOW VOLTAGE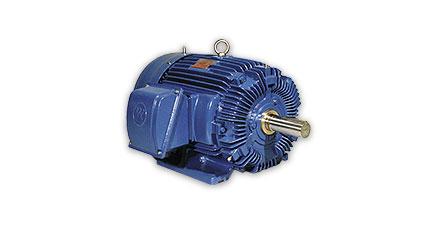 MEDIUM VOLTAGE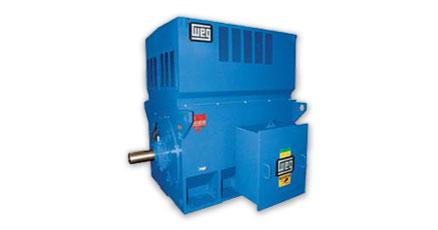 DO YOU NEED HELP?
With distribution and manufacturing centers located across the United States, RESA provides service and support to clients in every major metropolitan area.