Power System Services in Arizona
RESA Power Arizona Service specializes in NETA Acceptance and Maintenance Testing, Critical Power and Emergency Standby Electrical Power Systems Service. We are the premier power systems solutions location serving the Southwestern United States.
Our qualified field service technicians and experienced electrical test engineers perform electrical acceptance testing, electrical systems commissioning, emergency systems service, and maintenance on projects ranging from new local strip malls to some of the largest data centers and hospitals in the country.
RESA Power Arizona Service is a NETA-accredited service location. Working with a NETA-accredited company provides several advantages, including enlisting the services of NETA-certified technicians, ensuring full compliance with ANSI/NETA and safety standards, and testing to guarantee the highest levels of quality assurance.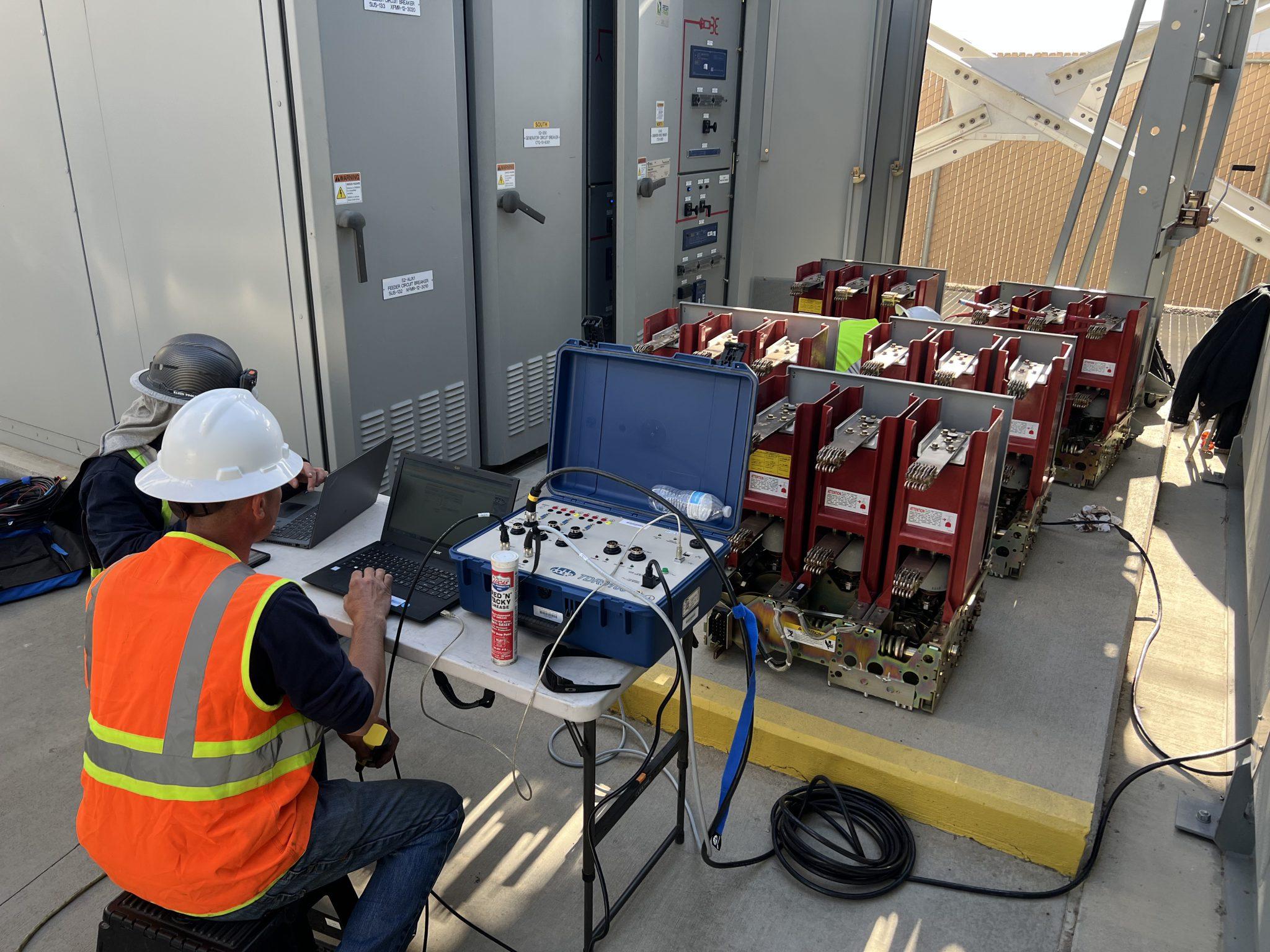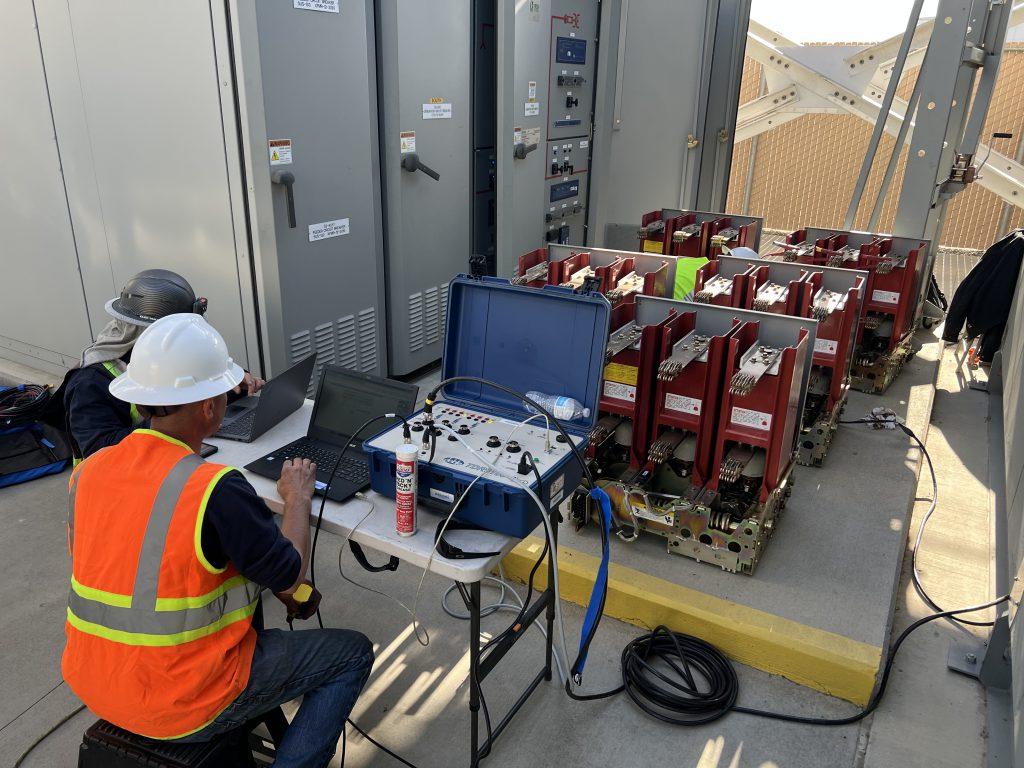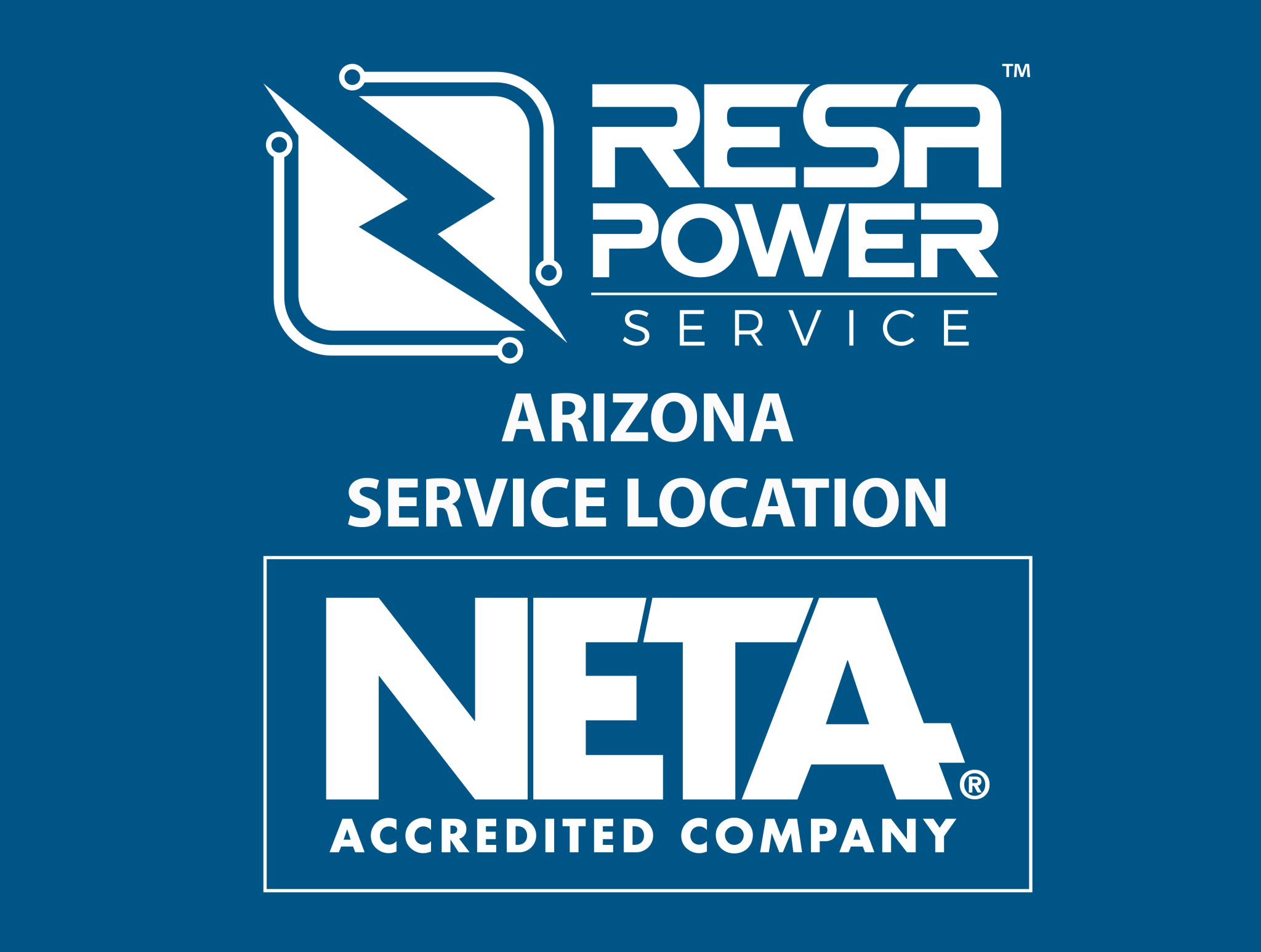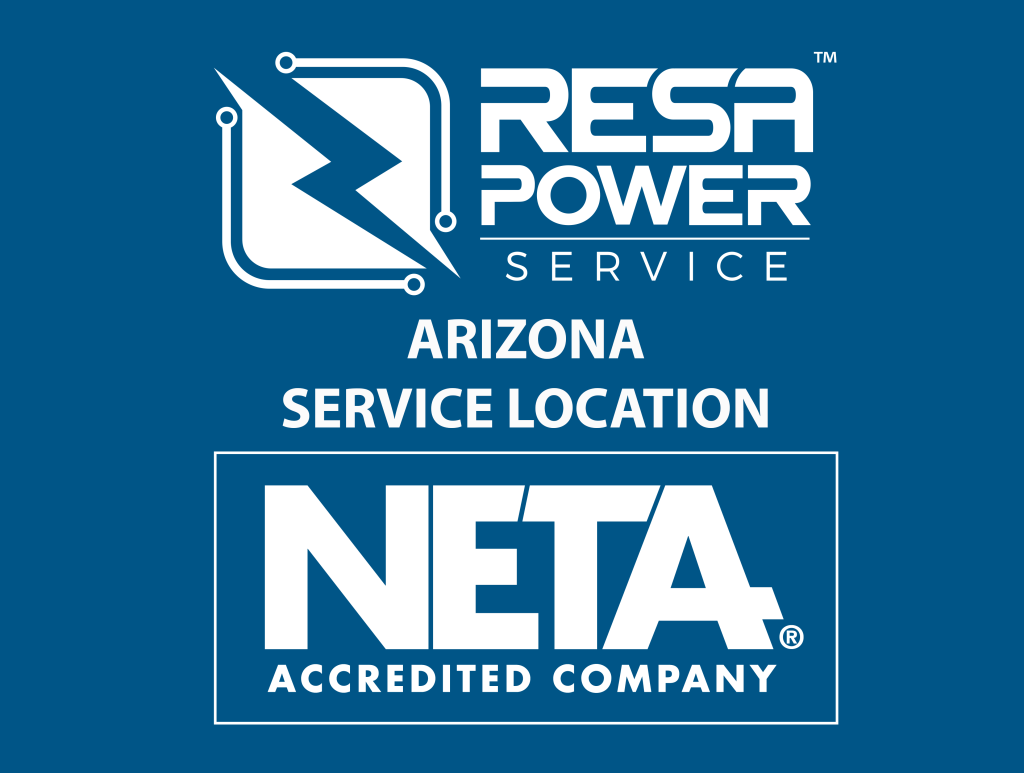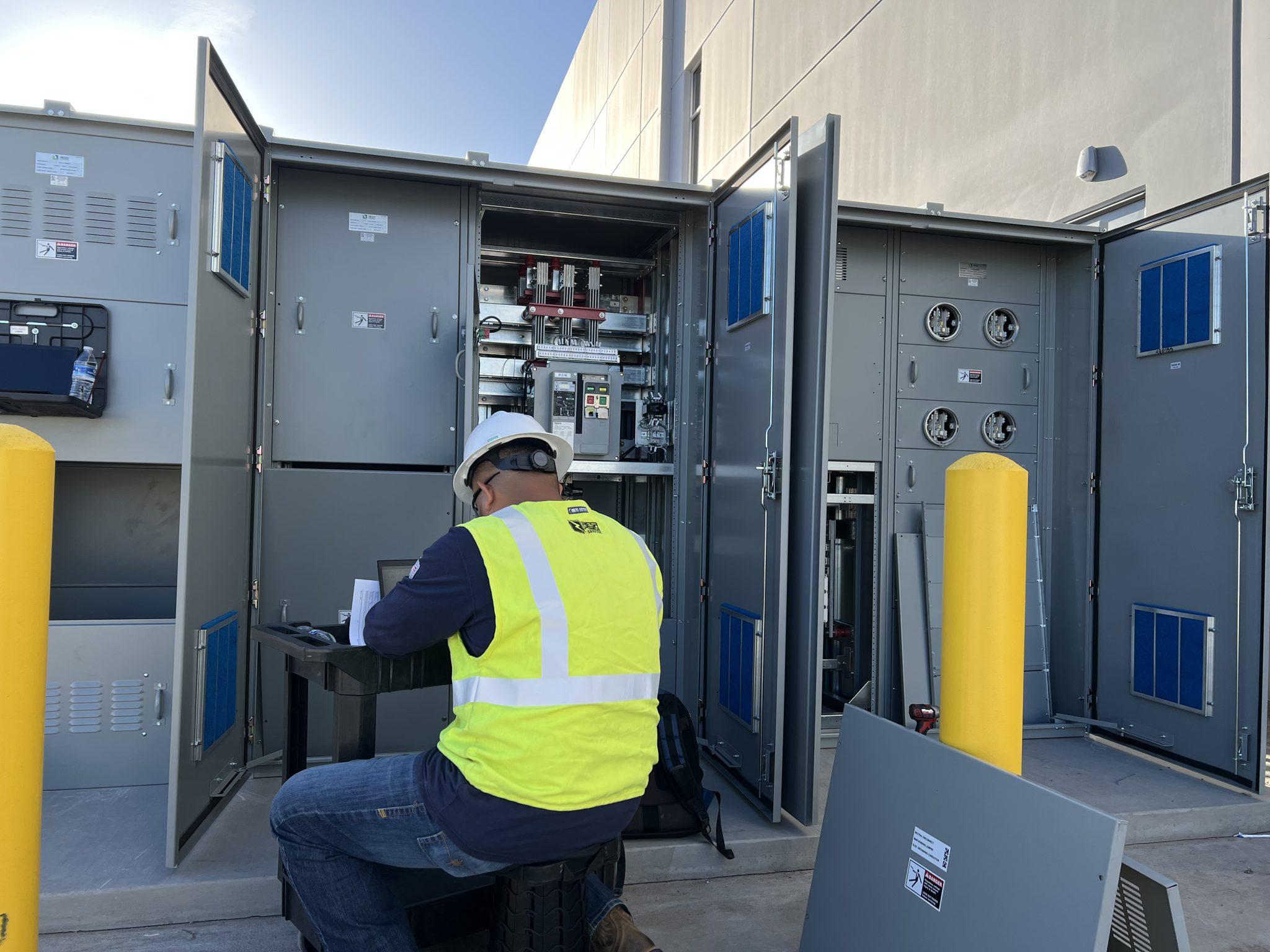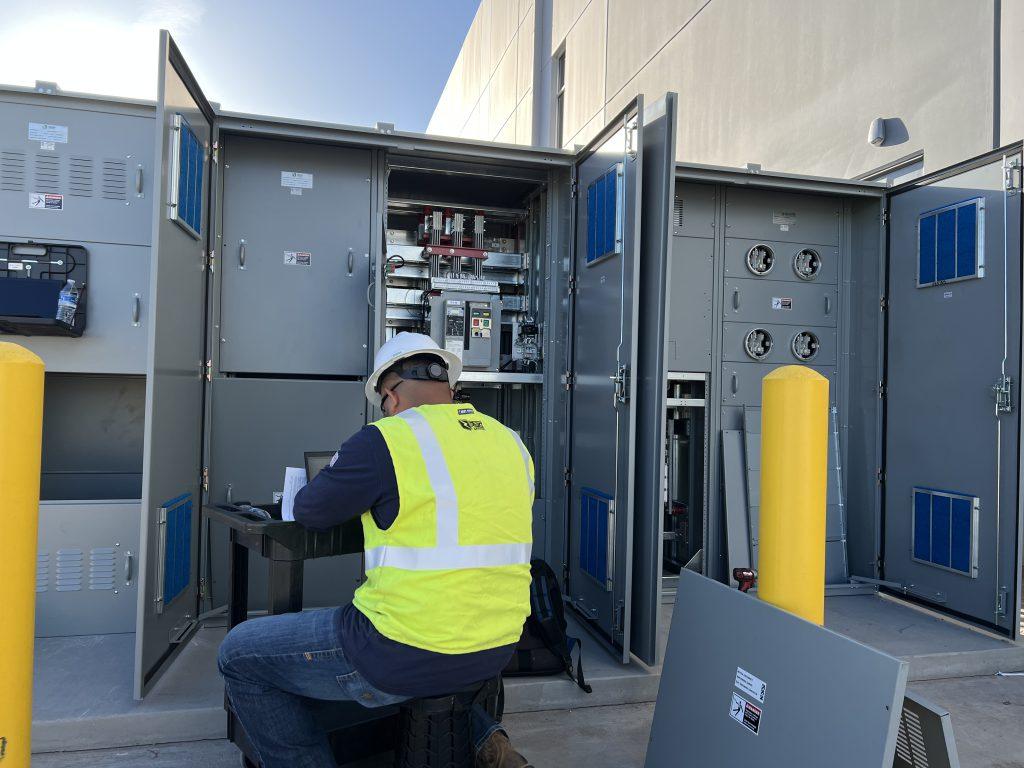 From electrical maintenance, and testing services, RESA Power is your premier supplier of end-to-end solutions for all your power equipment needs. We support both small and large orders alike with a focus on customer service and hope to have the privilege of meeting your electrical power needs!
Electrical Acceptance and Maintenance Testing
Transformer Testing
Low to High Voltage Services
Switchboard Testing & Inspections
Ground Fault Systems Testing & Inspections
Low Voltage Conductor Testing & Inspections
Transformer Testing & Inspections
Grounding Testing & Inspections
Circuit Breaker Testing & Inspections
Disconnect Switch Testing & Inspections
Medium Voltage Switchboard/ Conductor Testing & Inspections
Protective Relay Testing & Inspections
Load Monitoring and Recording (Load Survey)
Power Quality Monitoring & Recording w Evaluation
Infrared Inspections and Reporting
Preventative Maintenance Testing & Inspections
Area Serviced
Arizona and all Southwestern United States
Contact information
RESA Power Arizona
Address: 2443 W.12th Suite 3, Tempe, AZ 85281
Email: info.arizona@resapower.com
Phone: 480.730.8871
Electrical Systems Commissioning
UPS Modules, Multi-Module Systems, System Control Cabinets, & Batteries
Engine Generators, Multi-Engine Systems, Paralleling switchgear
Automatic Transfer Switches
Power Distribution Units/Static Switches
Distribution Switchboards
BMS – Building Monitoring Systems
Emergency System Service & Maintenance
Circuit Breaker Repair
Automatic Transfer Switch or Switchgear trouble service calls
Automatic Transfer Switch and Paralleling switchgear annual maintenance contracts
ATS sales and installation, including critical ATS replacements
Project Management & Owner Consulting
Controls and Monitoring Services
Temporary Power Services and Automatic Transfer Switch Rental
• Temporary Power Distribution System Design and Installation
• Temporary Generators, Automatic Transfer Switches, Distribution Installation
• Coordination and Planning for Cutover without Interruption to Live Loads
• Document Development
Additional Services
Engineering Studies and Training Services
NFPA 70E Awareness Training
OUR US AND CANADIAN LOCATIONS
RESA Power has more than 30 service locations across the United States and Canada, including a transformer oil testing laboratory and specialty distribution centers to ensure our customers' critical power systems are safe, reliable, and operating at peak efficiency. Click on the service center nearest to you for more information.