Join RESA Power October 5, 2022, at the South Dakota Safety & Health Conference in Sioux Falls, South Dakota
The South Dakota Safety and Health Conference is a great way to engage, refuel and reenergize. This event is all about networking, connecting with industry experts, learning about the latest innovations, and exploring new ideas with sessions covering a wide variety of occupational safety and health topics.
NFPA 70E Best Practices for PPE, Clothing and Training
Presenters:
Joe Schommer, Business Development Manager, RESA Power Service, Blaine, MN
Kam Alipour, Regional Manager-Protective Apparel, Cintas Corporation, Maple Grove, MN
The world of electrical hazards, protection and accident prevention can be a confusing place. We will explore NFPA 70E from a 101 viewpoint and learn some of the best practices around, key changes over the years, who is responsible for what, the difference in FR and AR along with proper selection and care and much more!
After this session you should have a good working knowledge of what your electrical safety program should have in it when it comes to PPE, clothing, and training requirements, and also learn of any possible gaps in your current program so you can start filling them.
Date: October 5, 2022
Location: Sioux Falls Convention Center, Sioux Falls, South Dakota
Booth: #45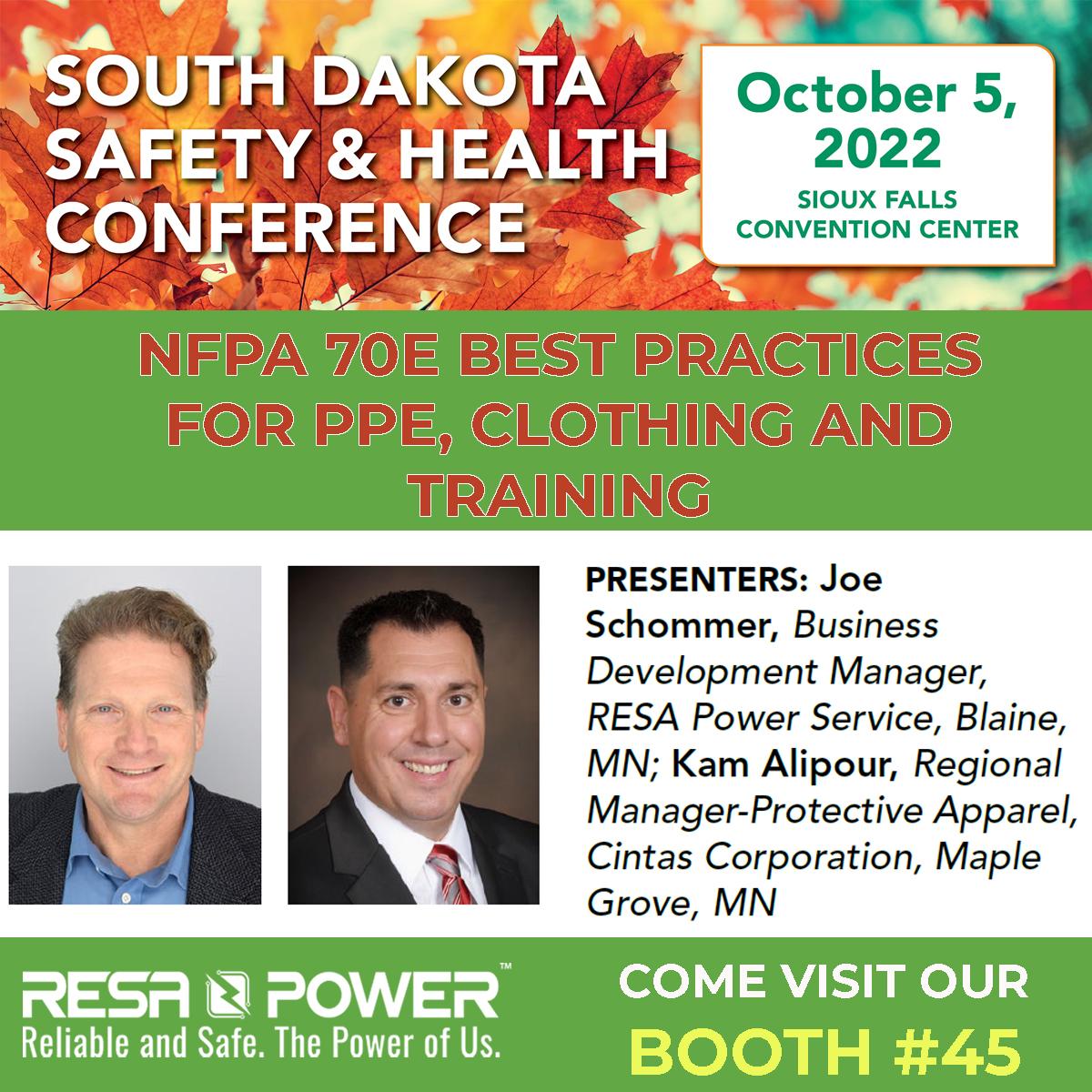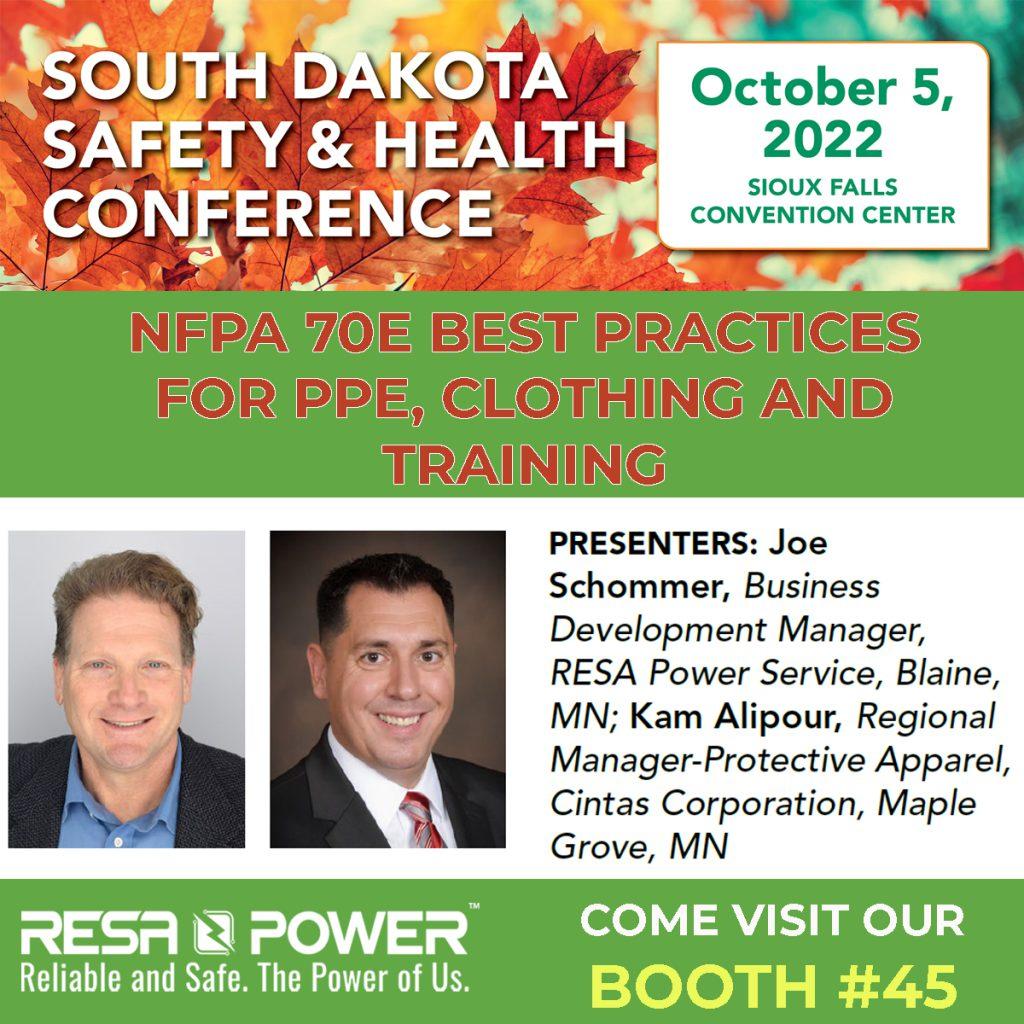 See all Trade Shows