Join RESA Power March 9, 2023 at PowerTest
Join RESA Power March 9, 2023, at the 2023 PowerTest! The 2023 PowerTest is a can't miss event for all electrical power system professionals. RESA Power is hosting a Canadian-themed Hospitality Suite, participating in the Trade Show as an exhibitor and sponsoring the Transformer Technical Track.
For the first time ever, RESA Power has a technical representative, Ben Clark, Director of Technical Training, who will be speaking as part of the technical presentations and panel sessions. PowerTest will be hosted this spring in Orlando, Florida. Our industry leaders and business professionals look forward to seeing you at our booth #515.
Date: March 9, 2023
Location: Rosen Shingle Creek, Orlando, Florida
Booth: #515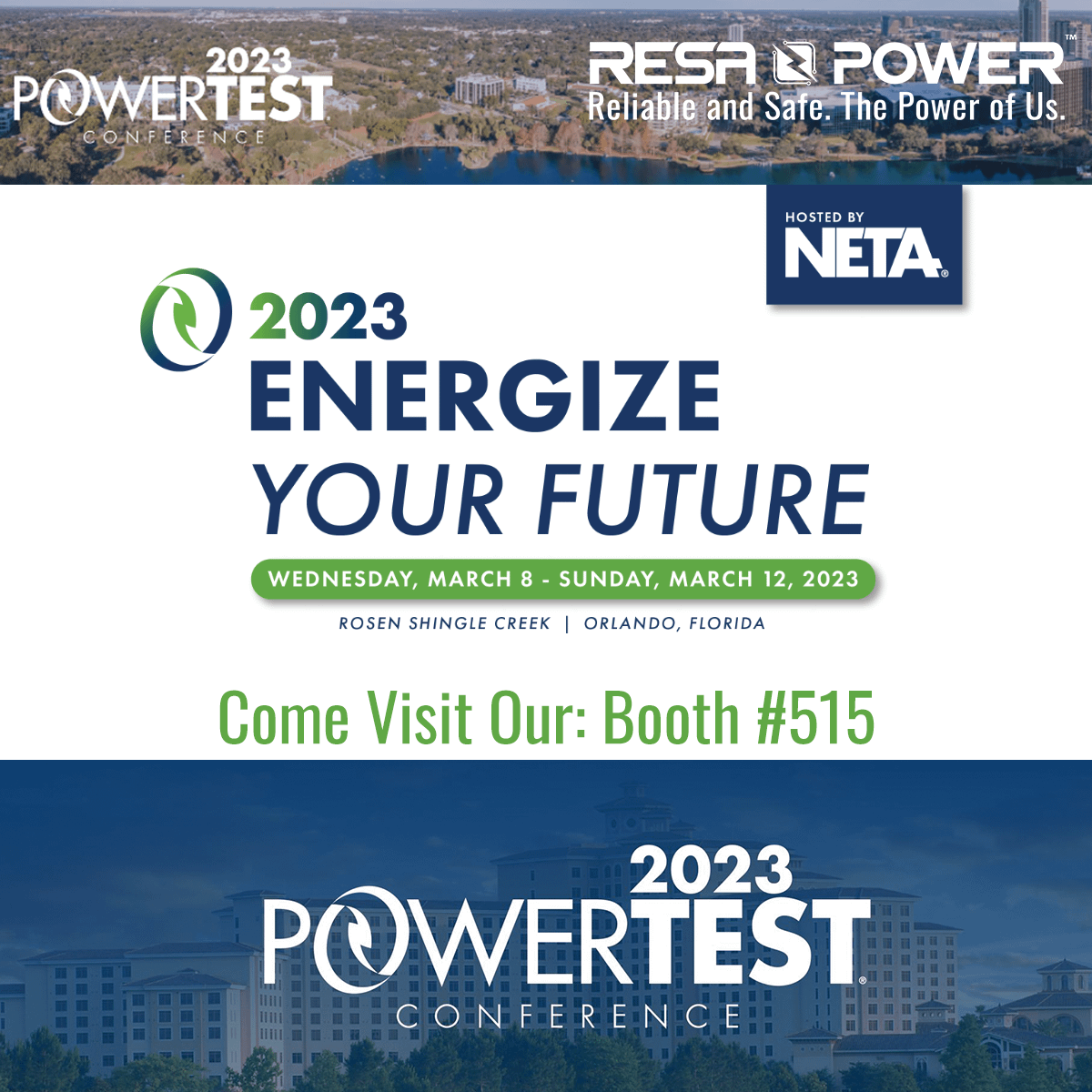 See all Trade Shows