Join RESA Power October 16 – 18, 2022 at NECA 2022 in Austin, TX
 Join RESA Power at our booth #1412 at the NECA Conference to reunite with the power and energy community in Austin, Texas on October 16-18, 2022, to network and gain valuable insights on the latest updates in the electric power industry from our experienced Technical Engineers and Business Development Managers.
RESA Power is committed to being your full-service provider for electrical contractors to complete all new construction projects as well as update existing infrastructure. Our NETA-certified technicians and experienced engineers are always ready to provide you with the highest level of strategic vision, coupled with exceptional customer service. Get a quote here.
NECA 2022
October 16 – 18, 2022
Booth #1412
Austin Convention Center
Austin, TX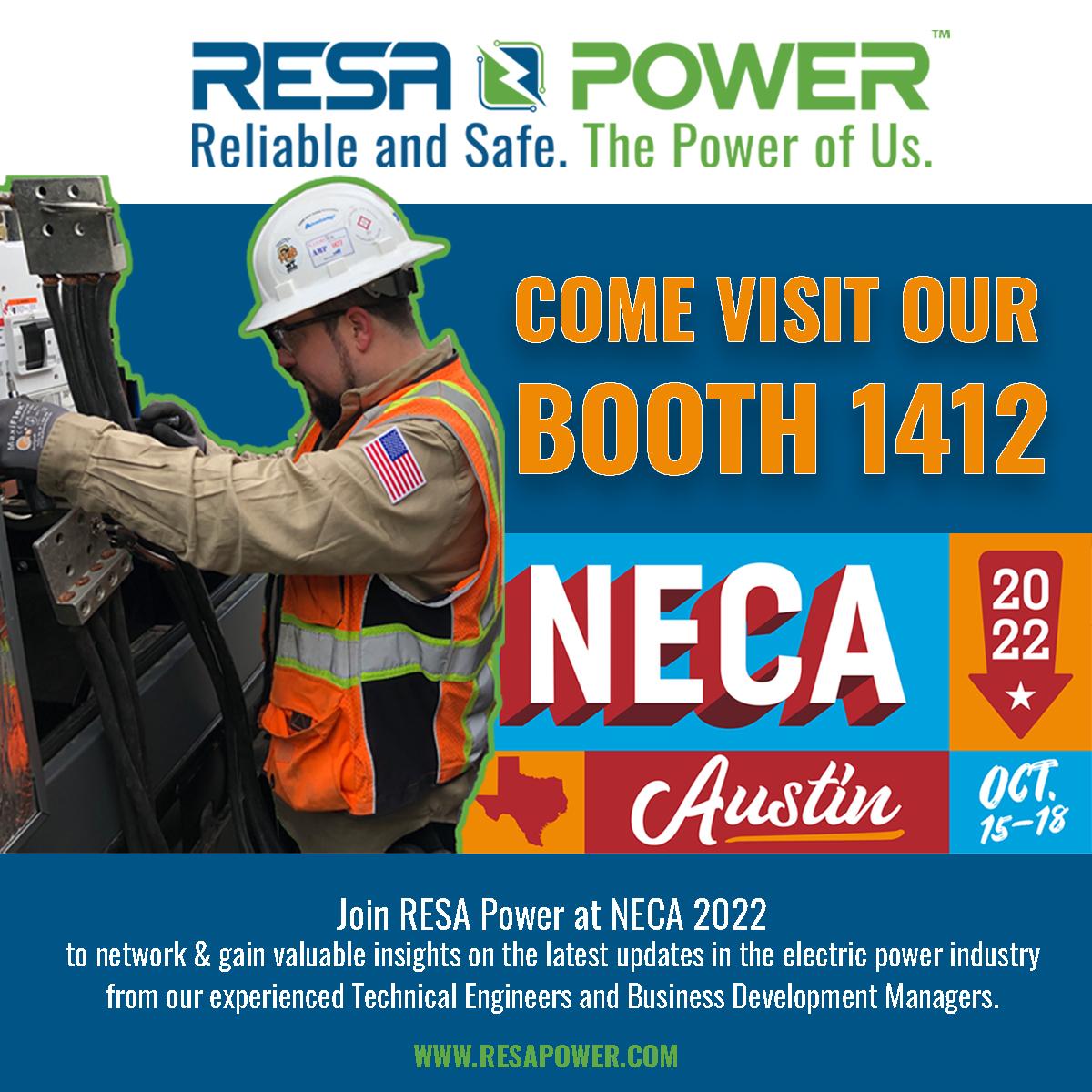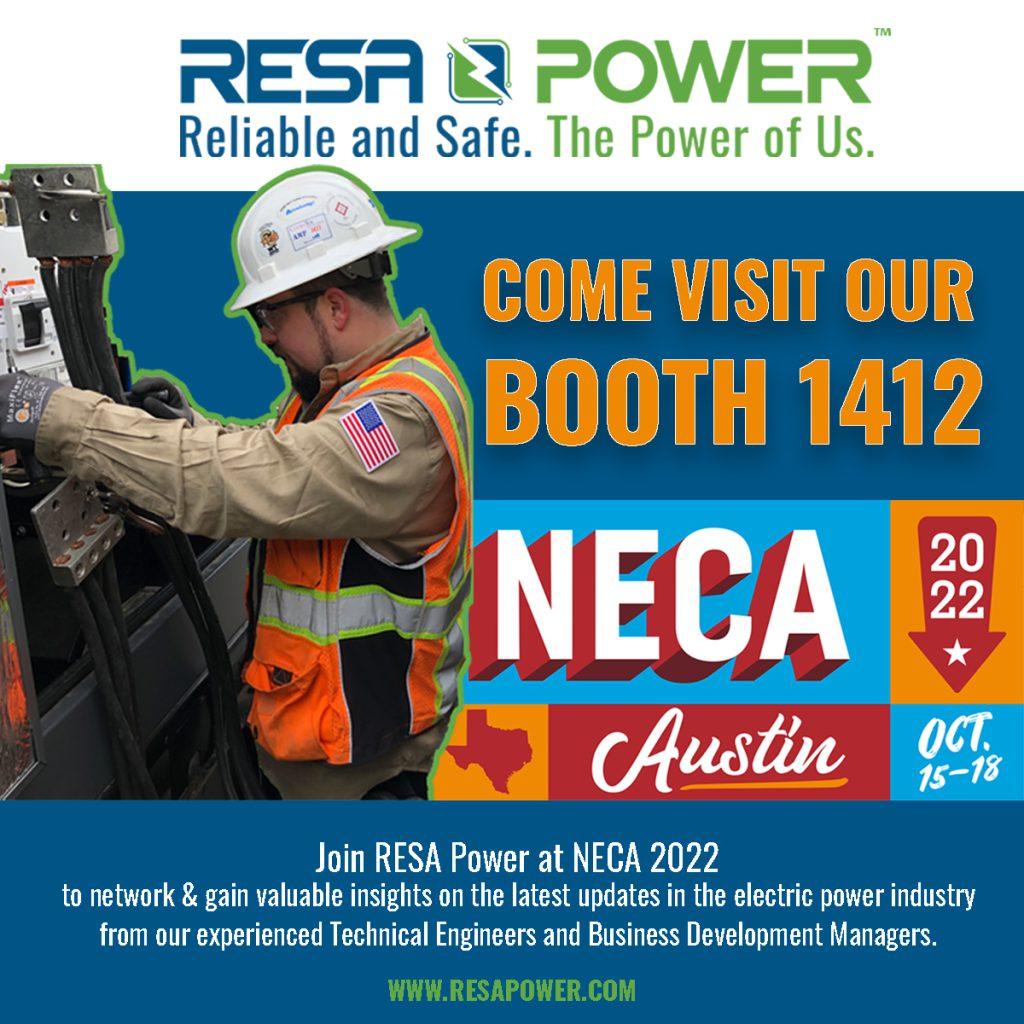 See all Trade Shows