RESA Power Acquires Western Utilities Transformer Service
RESA Power, LLC, a market leader in power systems electrical testing, transformer services, and life extension solutions for power distribution equipment, has announced the acquisition of Western Utilities Transformer Service, Inc. Based in Visalia, CA, Western Utilities Transformer Service provides testing, assembly, repair, rewinding and oil processing services for utility substation and industrial transformers in the western region of the USA.
Monte Roach, CEO of RESA Power, commented on the acquisition, "We are delighted to welcome the Western Utilities Transformer Service team into the RESA Power family. Their unparalleled reputation for testing, assembly, repair, and rewinding of transformers will significantly enhance our existing transformer services capabilities. RESA is now well-positioned to offer our customers a one-stop-shop for all their transformer servicing requirements nationally."
Sean Broderick, COO of Western Utilities Transformer Service, Inc. added, "Our team is excited about the opportunity to offer our customers additional transformer and electrical testing services, including NETA certified testing while introducing new capabilities into RESA Power's existing customer base. As a result, we will be well-positioned to meet the increased demand of our customers, as we focus on providing the best value in transformer services throughout our region."
The acquisition will help RESA Power expand U.S. footprint and strengthen transformer services capabilities.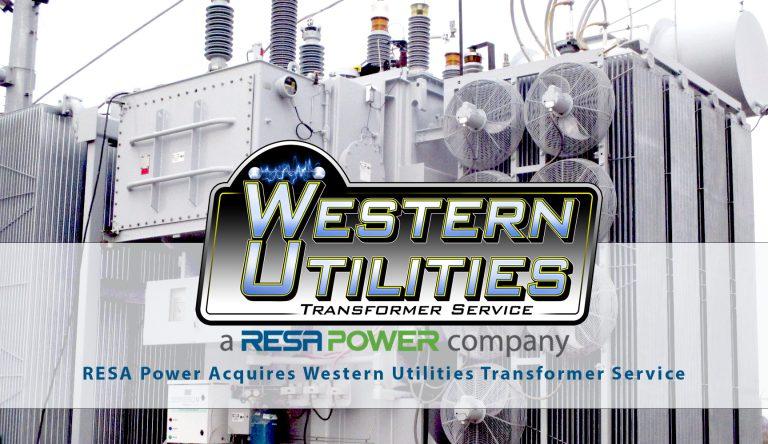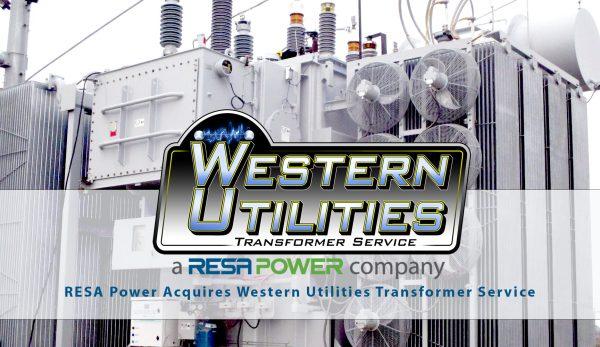 About RESA Power, LLC
RESA Power is the market leader in life extension solutions for power distribution equipment. RESA is comprised of business units across the United States and Canada specializing in various niche power distribution & circuit protection markets such as obsolete & hard-to-find inventory, fast turnaround on current model equipment, engineering services and testing & maintenance. RESA has 16 primary distribution facilities and service centers across the U.S. and Canada, accommodating one of the largest inventories of power distribution and control equipment in North America. RESA employs field sales engineers serving every major US metropolitan area through our network of business units.